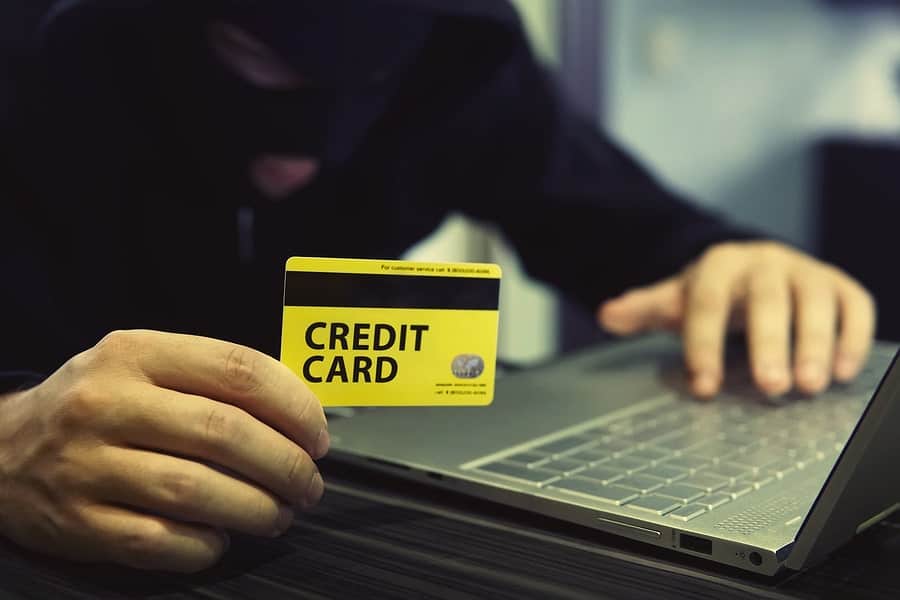 RETAIN A PROVEN DUPAGE, KANE AND COOK COUNTY WHITE COLLAR CRIME ATTORNEY
Credit card fraud is a serious crime in any state, but in Illinois in particular, lawmakers have cast a wide net to define the crime and protect numerous financial practices. Under state law, the mere possession of a credit or debit card that is not yours may be enough to warrant a criminal charge, even if the card hasn't been used to make a purchase.
For those charged with this crime, obtaining aggressive and convincing legal representation is a key factor in the success of your case. At Kent Law, L.L.C., we've been providing that kind of award-winning legal counsel for more than 45 years combined. We've made it our mission to make sure our clients' rights are protected and they have every opportunity to assert their version of events before the judge and jury.
If you have been charged with credit card fraud, contact our office today at (630) 474-8000. We're ready to start building your defense with a free consultation.
UNDERSTANDING CREDIT CARD FRAUD CHARGES
Illinois statutes define credit card fraud as nearly any kind of crime one can commit with a credit or debit card. Some charges are even preventative in nature, and the accused must explain the possession of someone else's credit card even in the absence of a fraudulent purchase.
Credit card fraud is defined as the following:
Possession of a stolen, lost, or misplaced credit card
The selling of stolen or lost credit cards
Use of revoked, forged, or otherwise voided card(s) to make purchases
Lying to apply for a credit card
The use of any card to defraud the creditor, including for debt security
Credit Card Fraud Can Result in Serious Penalties
If you've been accused of credit card fraud and the facts of your case do not involve violence or threats of violence, it is easy to feel like your case is "no big deal." In reality, however, white-collar crimes like credit card fraud can result in legal penalties that are just as serious as theft crimes involving violence or the threat of violence like robbery or carjacking. If you are convicted of credit card fraud, a judge could sentence you to:
Significant fines
Drug and alcohol testing
Community service
Jail time
As if these consequences weren't bad enough, a credit card fraud conviction can also result in significant collateral consequences that could have a negative impact on your life for years or even decades. Collateral consequences occur as a result of a conviction and are imposed by parties other than a court. They can be the result of official regulations (that is, felons can't possess weapons), company policies, or even just a decision-maker's personal opinion about people with a criminal conviction on their record. Some potential collateral consequences of a credit card fraud conviction include the following:
Difficulty obtaining a professional license or a job in the financial sector – Crimes like fraud or others that involve dishonesty or deceit can often make it extremely difficult to obtain a professional license (like a medical or law license) or get a job working with money. In fact, in some cases, this type of conviction can completely bar you from a license or a job in the financial industry for a significant period of time. Fortunately, in some cases, a lawyer may be able to help show mitigating circumstances or rehabilitation in order to overcome these hurdles.
Problems with employment generally – As most employers today conduct a criminal background check on their applicants, a criminal conviction for credit card fraud could make it extremely difficult to get a good job. In addition, many employers will fire a person that has been arrested for a crime, which is completely legal under Illinois and federal employment law. In this way, even allegations of credit card fraud can have a negative impact on your financial situation and your professional life. As a result, it is highly advisable to retain an attorney as soon as you know that you're under investigation for credit card fraud, as the representation of a lawyer can help control the message and may even be able to help you keep your job.
Academic consequences – A conviction for credit card fraud could result in your school imposing significant sanctions that could affect your academic performance or even your professional future. These sanctions could include probation, suspension, or even dismissal from your program entirely. In addition, your school could revoke any scholarship or financial aid package you have received. Finally, a conviction for credit card fraud could also affect your chances of admission to a school in the future, as many colleges and universities inquire about applicant's criminal backgrounds and use that information when making decisions regarding employment.
DON'T FACE THESE CHARGES ALONE. CALL NOW!
Penalties for these crimes are serious. Sentences are usually dependent on the amount of money stolen and the frequency the card was used with, but it doesn't take much to qualify as a felony. To learn more about what penalties you could be facing and how you can best defend against your charges, be sure to reach out to our firm right away.
An experienced criminal defense lawyer is ready to speak with you. We serve DuPage County, Kane County, and Cook County. Contact us today at (630) 474-8000!
>Delivery of Cannabis/Marijuana
>Delivery of Controlled Substances
>Synthetic Cannabis
>Illegal Search and Seizure
>Resurgence of Heroin
>Possession of Cocaine
>Drug Cours
>Possession of Controlled Substances
>Possession of Drug Paraphernalia
>Beating The Drug Test When on Probation
>Possession of Ecstasy
>Possession of Heroin
>Possession of Marijuana Cannabis
>Possession of Methamphetamine
>Possession of Prescription Drugs

Attorney Martin has received excellent results backed by over 98 positive client reviews on Avvo.

The reputations of our attorneys are trusted throughout the state, even by officials and politicians.

Attorneys at our firm are former felony prosecutors. Start by a free consultation.