Hit and Run Leaving the Scene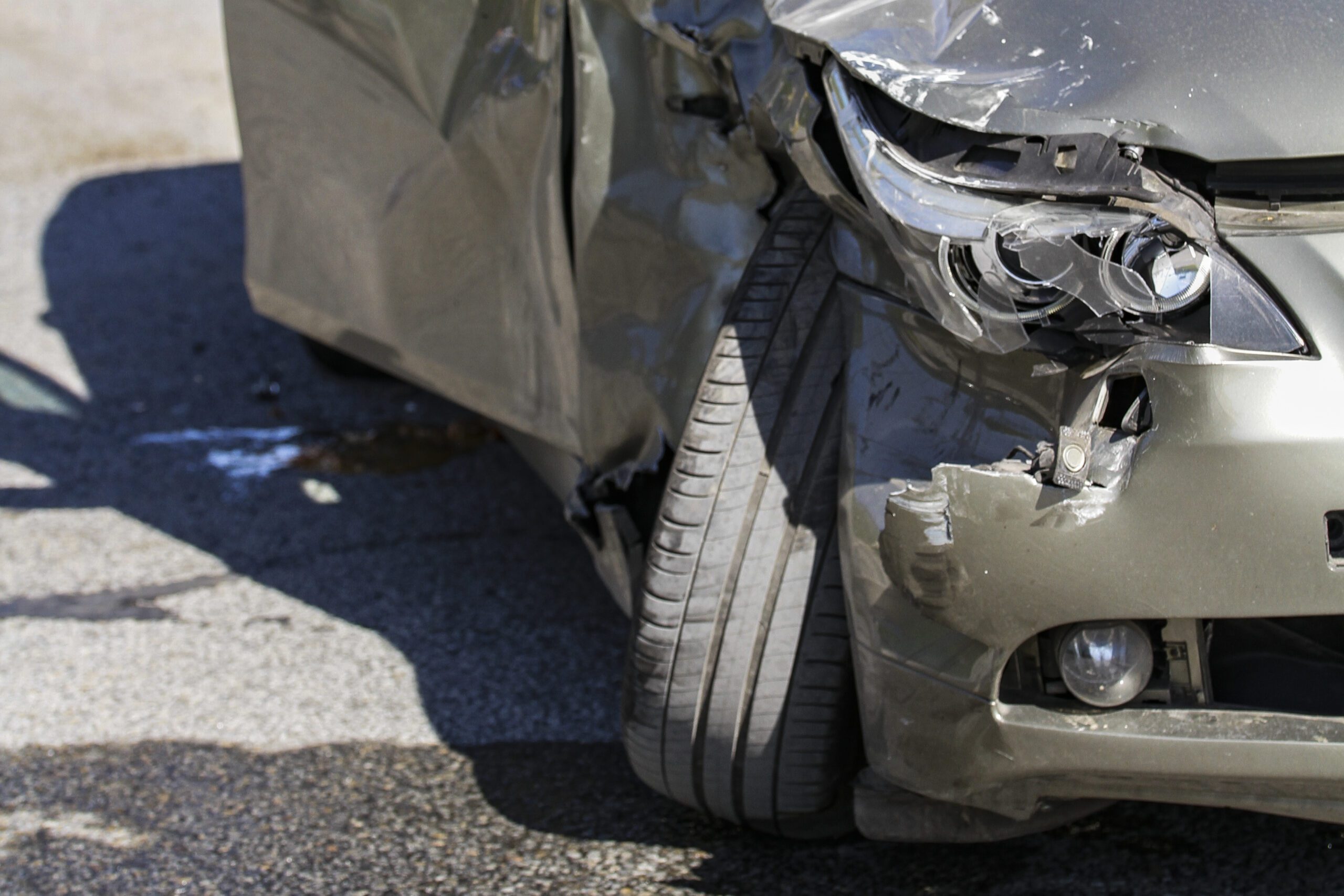 Leaving the Scene of an Accident (Hit-and-Run)
Defense for Serious Traffic Crimes in Dupage, Kane, and Cook Counties
In a single year, there were more than 313,000 accidents on Illinois roadways causing nearly 66,000 injuries and 1,000 deaths. Even if you are a safe driver, an accident can happen to you, and you should know what to do afterward. Failing to take the proper steps after an accident can result in criminal charges such as leaving the scene of an accident.
Illinois law requires that any driver involved in a traffic collision must stop to render aid to the injured and exchange information with the other parties. Every driver should know that they should stop after a crash and take necessary steps, such as helping other accident victims, calling 911, and exchanging insurance information. The reality is that some drivers may flee the scene for a variety of reasons. Leaving the scene of an accident is considered a crime, especially an accident resulting in an injury or fatality to another person.
Were you arrested or cited for a hit-and-run? Do you believe that police officers are searching for you as the unidentified driver? These are scary circumstances with potentially severe consequences. For dependable legal advice and strong representation, you can turn to Kent Law, L.L.C. Our criminal defense lawyers have handled the most serious traffic offenses, including felony charges of hit-and-run.
Call us at (630) 474-8000 without delay for a free, confidential consultation. We will assert your rights and work hard to achieve the most favorable outcome of your situation.
Hit-and-Run Accident Defense
The law states that a driver leaves the scene of an accident if they flee the area and do not return within 30 minutes. You can also face penalties for failing report an accident to police officers when necessary. While authorities may charge some hit and run offenses as misdemeanors, they will charge others as felonies that can leave lasting and costly effects on your life. Leaving the scene of an accident is a far more serious matter than other traffic citations.
The consequences of a hit and run accident can vary depending on the specific circumstances of the crash. If the accident involved property damage only, you may be facing misdemeanor or felony charges. If the property damage was over $1,000, penalties may include If a pedestrian or occupant of another vehicle suffered injury or death, regardless of who was at fault, you could face charges of felony hit and run for failing to give first aid and failing to remain at the scene. This means that even if another driver crashed into your car, you can still face severe criminal charges if you drive away.
Hit and run involving injury to others is a felony with a maximum sentence of seven years in prison and fines up to $25,000. Hit and run in a fatal accident is a felony punishable by up to 15 years in prison and $25,000 in fines.
In addition, you can face other charges in conjunction with your hit and run. Drivers who leave the scene of an accident often do so because they do not want to get caught for another type of criminal activity. Charges that commonly go along with leaving the scene of an accident can include:
After an accident in Illinois, police have the right to test your breath or blood for drugs or alcohol for 12 hours. If police believe you left the scene of a crash and arrest you within that time frame, you can face DUI charges if your blood alcohol content (BAC) is over the legal limit or a test detects illegal drugs in your system. Then, you will face a wide range of penalties for DUI in addition to the penalties for leaving the scene of an accident. Similarly, police can search your vehicle if they impound it, and you can face felony drug or weapon charges if they find any contraband.
If police officers believe that you caused an accident due to reckless driving and someone died, you can face charges of reckless homicide, which is also commonly called vehicular homicide or vehicular manslaughter. This charge applies when a prosecutor accuses you of driving in a manner that you are aware might cause great bodily injury or death to another person. Reckless homicide is a Class 3 felony in Illinois, which can mean a $25,000 fine and up to five years in state prison. This charge can be a Class 2 felony if there were aggravating factors, such as reckless driving in a school zone or a construction zone or causing the death of an on-duty police officer. This aggravated charge can mean up to 28 years in prison with a $25,000 fine.
Effects of a Hit and Run Conviction
As mentioned, a hit and run conviction can result in fines, a driver's license suspension, jail time, probation, and other court-ordered penalties. However, injured victims can also use your conviction as evidence in a civil case for personal injury. If you left the scene, they can allege that you knew you caused the crash, and you may have to pay substantial damages for their medical bills and other losses. Juries also commonly award punitive damages in hit and run cases.
In addition, most auto insurance companies will cancel your policy due to a conviction for a hit and run accident. It can also be extremely difficult to find a new company to insure you. Even if you keep your driver's license, you cannot drive without meeting the minimum auto insurance requirements in Illinois.
If you drive as part of your job, your employer may fire you for a hit and run conviction. When you apply for jobs that require you to drive, the company will likely check your driving record and criminal record, and will likely not hire anyone who left the scene of an accident. A felony hit and run conviction can have far-reaching consequences, as you may not be eligible for certain graduate school programs or professional licenses if they know you chose to leave the scene. A conviction can also result in immigration consequences for non-citizens. For all of these reasons, you should always seek help from a skilled criminal defense attorney who can help you fight against a conviction.
Defending Against Charges of Leaving the Scene of an Accident
As your attorneys, we are not here to judge. We are here to make sure that your rights are upheld and that you are not unjustly convicted or excessively punished. First and foremost, our goal is to avoid prison and a felony conviction. If that ultimately means going to trial, you are represented by an accomplished team of former prosecutors with 40-plus years of combined experience in Illinois criminal law.
In some cases, we may be able to negotiate lesser charges or alternative punishments such as probation and community service. We may be able to negotiate a felony charge down to a misdemeanor or challenge allegations of aggravating factors. Whatever the circumstances, we are confident we can make a difference in the outcome of your case. No matter what, do not talk to investigators or make public statements before speaking with an attorney. If police arrest you or you think they are searching for you, call our criminal defense law firm immediately so we can begin protecting your rights.
Discuss Your Hit and Run Charges With an Illinois Criminal Defense Lawyer Right Away
Many driving-related charges can be more severe than most people realize. If prosecutors file charges for leaving the scene of an accident, you face paying hefty fines, probation, or even years in prison. This is a crime that prosecutors take extremely seriously, and so should you.
We know that discussing criminal charges can be uncomfortable, but we assist and defend clients without judgment. Our goal is to protect your rights and prevent unwarranted convictions and consequences. We defend against all types of charges, from traffic crimes to violent offenses. Call Kent Law, L.L.C., to protect your best interests at (630) 474-8000. We are available 24/7 to respond to cases in DuPage County, Kane County, and Cook County, with offices in Wheaton.
>Delivery of Cannabis/Marijuana
>Delivery of Controlled Substances
>Synthetic Cannabis
>Illegal Search and Seizure
>Resurgence of Heroin
>Possession of Cocaine
>Drug Cours
>Possession of Controlled Substances
>Possession of Drug Paraphernalia
>Beating The Drug Test When on Probation
>Possession of Ecstasy
>Possession of Heroin
>Possession of Marijuana Cannabis
>Possession of Methamphetamine
>Possession of Prescription Drugs

Attorney Martin has received excellent results backed by over 98 positive client reviews on Avvo.

The reputations of our attorneys are trusted throughout the state, even by officials and politicians.

Attorneys at our firm are former felony prosecutors. Start by a free consultation.