Retail Theft and Shoplifting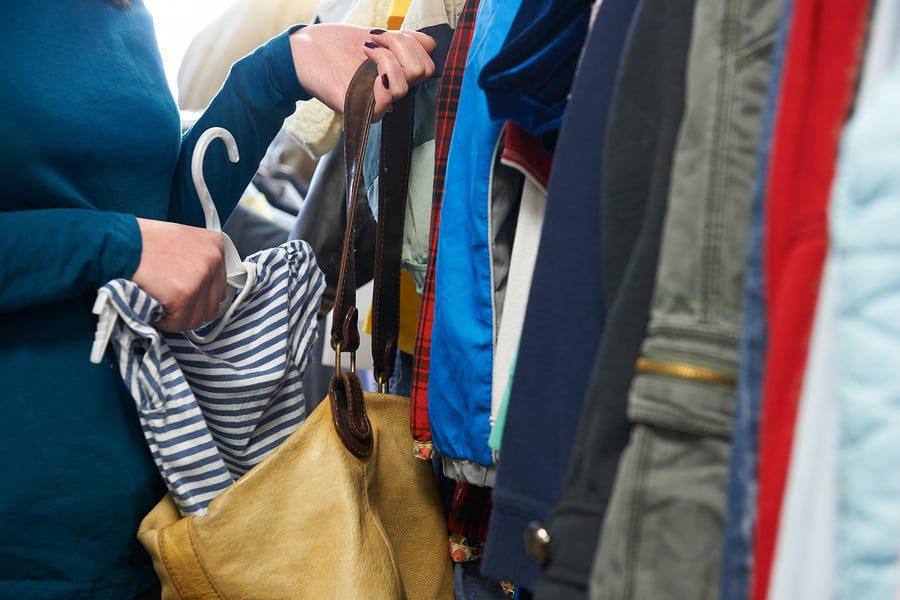 DUPAGE, COOK, AND KANE COUNTY SHOPLIFTING ATTORNEY – (630) 474-8000
Shoplifting is defined as "taking away merchandise without paying the full retail value or tampering with price tags or switching merchandise from one container to another with the intent of depriving the merchant of the full retail value." While shoplifting might seem as if it sits at the bottom of the totem pole of theft crimes, always take this offense seriously.
Shoplifting is one of the most widespread and common crimes in America, and Illinois is no different. Shoplifting occurs in every community and across every demographic—men, women, teens, adults, and seniors of all ethnicities and social statuses commit shoplifting. It takes place in shopping malls, mom-and-pop stores, open-air markets, and anywhere merchants sell their goods.
Because of the widespread cumulative loss in profits caused by shoplifting, retailers have employed numerous measures to stop shoplifters. These measures include undercover security officers, video surveillance, and installation of various anti-theft devices. More importantly, they have put a tremendous amount of pressure on law enforcement to aggressively apprehend and charge shoplifters. Retailers almost always want to prosecute and almost never agree to drop the charges. If you were charged with shoplifting, you know just how aggressive they are.
Even though some people may consider it "just shoplifting," shoplifting charges bring serious penalties and collateral consequences. The retailer, the police, and the prosecutor may even tell you that they will treat you fairly if you just cooperate with them—but they are not on your side.
You need someone in your corner. You need someone who can give you sound advice, advocate for your interests, and fight for your rights.
Reach out to us immediately for a free case evaluation if you are charged with retail theft in DuPage County, Kane County, or Cook County!
ILLINOIS PENALTIES FOR SHOPLIFTING OR RETAIL THEFT
If you are convicted of shoplifting in Illinois, you could potentially face the following penalties:
If the value of what you shoplifted was $300 or less: a maximum fine of $2,500, one year of imprisonment, and a Class A misdemeanor conviction on your record.
If the value of what you shoplifted has a total combined value of more than $300: a maximum fine of $25,000, two to five years in prison, and a Class 3 Felony conviction on your record.
You can face enhanced penalties if you have a criminal record or if an aggravating factor was present in the commission of the crime, such as using an emergency exit to flee the scene.
You should also know that prosecutors may seek the maximum penalty. Unless an attorney represents you, the judge and jury will only hear the prosecution's side. Without a lawyer, you may wind up with a conviction that you could have avoided or an unreasonably harsh sentence.
OTHER POTENTIAL CONSEQUENCES
In addition to the criminal penalties, you could face other potential consequences for a shoplifting or retail theft conviction that people often forget to consider. For example, a conviction is a matter of public record. This means that your neighbors, friends, and family can find out about it. And in this day and age, obtaining this information is only a few mouse clicks away. A conviction could damage your reputation and turn into a potential source of embarrassment for years to come. Also, keep in mind that the public records only show your conviction—they provide no details or background explanation, leaving people to make their own assumptions about you.
A conviction can also harm your ability to get a job, even if you aren't convicted of a felony. Some employers will search the public records, while others may perform background checks. Even if you aren't currently looking for a job, a conviction could harm your future prospects. If your current job requires a security clearance or requires a "clean" record, a conviction may result in your termination. There are no "expiration dates" for convictions, either: Your conviction will remain on your record forever.
If you are the parent or guardian of a teenager who was charged with shoplifting or retail theft, consider their unique consequences. While juvenile court are sealed, some employers and government agencies can still see sealed records. A shoplifting charge could severely hurt college acceptances and scholarship opportunities. A conviction can literally change the course of their young lives.
They can expunge their juvenile records once they turn 18. Expunging their records may not happen automatically—they may need to file a petition with the court, which will cost additional time and money.
If you're charged with shoplifting or retail theft, don't wait to seek legal help until the last minute or, even worse, after the conviction. Hiring a criminal defense attorney as soon as possible is the best way to protect your rights and hopefully achieve a fair and reasonable result. Your future is too valuable to leave in someone else's hands.
THE KENT DIFFERENCE
At Kent Law, L.L.C., we believe there are no small cases. Every criminal charge is a serious matter with the potential for grave consequences. You're filled with anxiety and fear because of what may happen. You need help, and you need a lawyer who cares about you and your case. At Kent Law, L.L.C., we put everything we have into each case we handle, whether it's a misdemeanor shoplifting case or a felony murder charge.
We provide our clients with aggressive, effective criminal defense representation no matter the charge. We are fierce advocates who fight for your rights. With more than 45 years of combined experience, the attorneys of Kent Law, L.L.C., know the law, know the courts, and know what it takes to get the results you need. We make sure the prosecution understands that we won't back down until we've done our best for you.
We don't want to just settle your case or get you to accept a plea deal. From the moment you hire us, we prepare every case as if it's going to trial. Our goals are to keep a conviction off of your record and to keep you out of jail.
RETAIN THE SERVICES OF KENT LAW, L.L.C., TODAY!
If you are charged with retail theft, retain legal representation immediately. An Illinois shoplifting attorney from Kent Law, L.L.C., will protect your rights and put on the most compelling possible defense on your behalf.
When you need an Illinois shoplifting lawyer, take confidence that Kent Law, L.L.C., is the right choice to represent you. We have a combined total of 45 years of criminal law experience and have handled more than 10,000 criminal cases. We were also a 2014 AVVO Client's Choice for criminal defense, and our legal team includes two former felony prosecutors who know what the prosecution will do and how to outflank its strategies.
For more information about our firm and how we can help you, do not hesitate to contact our DuPage County criminal defense lawyers and request your free consultation with our legal team today! You can reach us by phone at (630) 474-8000 or contact us via email.
>Delivery of Cannabis/Marijuana
>Delivery of Controlled Substances
>Synthetic Cannabis
>Illegal Search and Seizure
>Resurgence of Heroin
>Possession of Cocaine
>Drug Cours
>Possession of Controlled Substances
>Possession of Drug Paraphernalia
>Beating The Drug Test When on Probation
>Possession of Ecstasy
>Possession of Heroin
>Possession of Marijuana Cannabis
>Possession of Methamphetamine
>Possession of Prescription Drugs

Attorney Martin has received excellent results backed by over 98 positive client reviews on Avvo.

The reputations of our attorneys are trusted throughout the state, even by officials and politicians.

Attorneys at our firm are former felony prosecutors. Start by a free consultation.