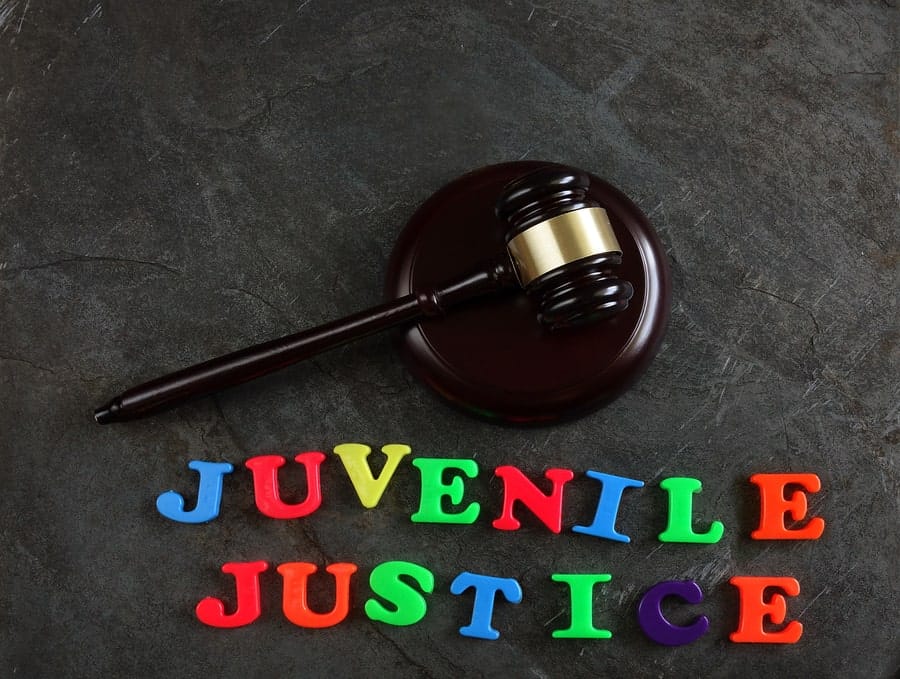 EXPERIENCED HANDLING OF JUVENILE CASES IN ILLINOIS
DUPAGE, KANE, AND COOK COUNTY JUVENILE CRIME DEFENSE ATTORNEYS
Every parent wants the best opportunities for their child. Unfortunately, there are certain circumstances that can disrupt your child's life and possibly impact their future in a negative way. One such circumstance is if your child is accused of committing a crime.
If you receive the dreaded phone call that your child has been arrested or charged with a crime, you may think a conviction or even juvenile detention is inevitable. However, it is important to remember that this is not true. Just like adults, juveniles are presumed innocent until proven guilty and there are many ways to defend against a delinquency finding. Even if a judge rules that your child committed a crime, there are many options that focus on rehabilitation instead of detention.
In order to obtain the best possible outcome in your child's juvenile case, you should not wait a moment longer to call an experienced criminal defense lawyer. Our team at Kent Law, L.L.C. has represented defendants of all ages and understand how the juvenile justice system works in Illinois.
Juvenile Offenses in Illinois
In Illinois, a juvenile crime is any offense committed by a minor (an individual 16 years of age or younger). In a federal juvenile case, a juvenile is any individual under the age of 17. It is important to know that some juvenile offenses can be prosecuted as adult crimes with adult penalties.
Juvenile crimes can range from underage drinking to drugs or theft crimes. Common examples of juvenile crimes include:
Criminal trespass
Drug possession
Dui
Illegal consumption by a minor
Possession of a fake id
Theft/burglary
Traffic offenses
School fights, assault, and battery
Weapon offense
While some of the above acts may seem like irresponsible decision-making on the part of teenagers, authorities see violations of the law by juveniles as criminal offenses. Police officers often will not hesitate to arrest juveniles and prosecutors will pursue charges and potentially harsh sentences against young people. Even if an allegation may not seem serious, you should always take any juvenile case extremely seriously and retain defense representation as soon as possible.
WHY YOU NEED TO RETAIN LEGAL DEFENSE NOW
A juvenile case can cause extreme stress for a family and can also result in negative repercussions for the minor. If you or your child or loved one has been charged with a juvenile offense, the potential consequences dictate that you retain the legal services of a criminal defense attorney immediately.
A criminal defense attorney can negotiate with judges and prosecutors to have a minor's charges dismissed or reduced. He can also help the minor receive mental treatment, counseling or probation, as opposed to a jail sentence.
If you choose to retain the services of our criminal defense attorneys at Kent Law, L.L.C., we will do everything possible to show that your child is not a criminal, but simply a youth who used poor judgment. If your child is not proven innocent, he or she can face lifelong adverse repercussions, including:
They can be forced to register as a sex offender (if convicted of a sex crime)
They can become ineligible for government student aid (if convicted of a drug crime)
They can face limited career options in the future
Call the Right Criminal Defense Lawyer for Your Child
Juvenile cases can be handled quite differently than other criminal cases, so you should seek help from a law firm that regularly represents juveniles. If your child is being treated as a juvenile, we know how to fight to keep your child's record clean and avoid detention or other harsh punishments whenever possible.
We aggressively negotiate to have prosecutors dismiss the charges against your child as early as possible in the case. We also fight for alternatives to a delinquency and sentencing, including good behavior programs, community service, jail visits, and probation. We know how to show that your child made an error in judgment and deserves rehabilitation instead of being treated like a cold, hard criminal.
Some juveniles are charged as adults even though they are minors. This is common when a juvenile is accused of certain serious felonies including aggravated battery, sexual assault, or homicide. This means your child's case will be handled by the Illinois or federal criminal courts instead of the juvenile justice system. If your child is convicted as an adult, they may be sentenced to imprisonment in an adult facility. It is essential to have the help of a highly skilled criminal defense attorney in this situation to protect your child's safety and future. Whether your child is accused of a minor offense in juvenile court or a serious crime in adult court, our defense team can help you.
Contact a DuPage County Juvenile Defense Law Firm as Soon as Possible
When you need to secure tried-and-true legal services, you can count on our team at Kent Law, L.L.C. to deliver. We have 42 years of combined criminal law experience and have handled over 10,000 cases.
For more information about how we can help you and your family, contact our DuPage County criminal defense office for a free consultation today at (630) 474-8000!
>Delivery of Cannabis/Marijuana
>Delivery of Controlled Substances
>Synthetic Cannabis
>Illegal Search and Seizure
>Resurgence of Heroin
>Possession of Cocaine
>Drug Cours
>Possession of Controlled Substances
>Possession of Drug Paraphernalia
>Beating The Drug Test When on Probation
>Possession of Ecstasy
>Possession of Heroin
>Possession of Marijuana Cannabis
>Possession of Methamphetamine
>Possession of Prescription Drugs

Attorney Martin has received excellent results backed by over 98 positive client reviews on Avvo.

The reputations of our attorneys are trusted throughout the state, even by officials and politicians.

Attorneys at our firm are former felony prosecutors. Start by a free consultation.