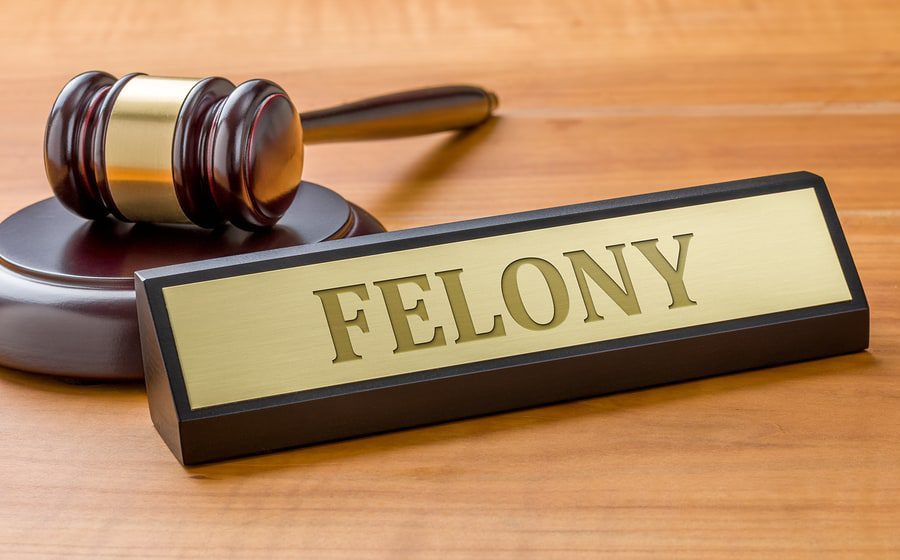 ACCUSED OF COMMITTING A FELONY? Call (630) 474-8000 Now!
Illinois law classifies the most serious crimes as felonies. These often consist of violent crimes and, depending on the nature of a charge, can lead to decades in prison.
Seek a seasoned lawyer to defend you against these charges and help you maintain your freedom. At Martin & Kent, L.L.C., our Wheaton criminal defense attorneys have more than more 42 years of combined experience handling cases in DuPage, Kane, and Cook Counties.
Our experience in criminal law includes many years working as former felony prosecutors, giving us a rich understanding of the criminal legal process. We understand the value of a strong defense, and are committed to helping clients win every case we take on. To learn how we can help, contact our firm at (630) 474-8000 and request a free consultation!
UNDERSTANDING FELONY CHARGES
State law classifies several criminal activities as felony offenses. These are distinct from misdemeanors in that a conviction for a felony will always yield stricter penalties. Where misdemeanors are punishable by less than one year in jail, felonies will result in prison time and other stiff penalties.
In Illinois, any of the following will yield a felony charge:
Aggravated assault – Assault is generally a misdemeanor offense that may arise if the state accuses you of hurting someone or making them fear imminent harm. In some situations, the specific circumstances of an assault allegation will cause the prosecutor to charge you with aggravated assault, which is a felony. Such circumstances can include:

A handicapped victim
A victim older than 60
A victim who is working as a correctional officer, police officer, firefighter, or emergency worker, among other specified jobs
You are accused of using a firearm, motor vehicle, or another deadly weapon in the assault
You are accused of hiding your identity with a mask or similar item

Possession of Stolen Motor Vehicle It is against the law to take anything that is not rightfully yours, but the law provides particularly serious consequences for people who steal higher-value items, such as motor vehicles. For a vehicle worth $500 to $10,000, you can face Class 3 felony charges. If the vehicle is worth $10,000 to $100,000, it can constitute a Class 2 felony. Penalties can increase if the prosecutor alleges you used violence or threats to steal the car, or if you used deceit against a vehicle owner older than age 60.
Sex crimes – Illinois law prohibits many types of sex crimes, most of which a prosecutor can charge as a felony with serious penalties. For example, criminal sexual assault is a Class 1 felony with a possible 15 years in prison. Any aggravating factors or prior convictions can result in a Class X felony and harsh minimum sentences, such as 30 years in prison.
Our firm handles the following sex crime cases, many of which Will result in felony charges:
Rape
Prostitution
Pimping
Solicitation
Child molestation
Statutory rape
Internet sex crimes
Murder – A felony charge will result any time a human life is lost. This is true whether the case involved an unintentional death due to drunk driving or a planned and intentional homicide. If you were arrested and accused of someone's death, you need an aggressive felony defense attorney on your side immediately.
Drug possession – With the exception of small amounts of marijuana, the possession of any drug in Illinois constitutes a serious felony charge. This also includes possessing prescription drugs without the proper authorization. Prosecutors can base possession charges on actual possession, constructive possession, or possession with intent to distribute. Even so-called "simple" possession cases can mean jail time and costly fines.
Child abuse – Illinois law makes a wide range of actions felony child abuse. Putting a child at risk of harm, allowing someone else to cause harm, or causing harm yourself can all result in felony child abuse charges. Unlawful acts can include excessive corporal punishment, giving a child access to drugs or firearms, allowing a child's sexual molestation, and more. The law takes any harm to children extremely seriously.
Manslaughter – As mentioned, the loss of human life can lead to felony charges, and this includes manslaughter. Both involuntary and voluntary manslaughter are felony offenses with possible time in prison. However, the right defense attorney can often fight to limit your imprisonment or get you probation instead.
FELONY CLASSIFICATION
These and other felonies are further classified by degree to which the law punishes them. The most basic of these charges, a Class 4 felony, may lead to as much as one year in state prison; a Class X felony may result in 60 years of prison time. The team at Martin & Kent, L.L.C., is prepared to help you combat the harshest of these charges.
The five classes of felonies in Illinois include:
Class 4 felonies are punishable by one to three years of prison time. With an extended term, a Class 4 felony may lead to as many as six years in prison.
Class 3 felonies are punishable by two to five years in prison. With an extended term, a Class 3 felony may result in ten years in prison
Class 2 felonies are punishable by three to seven years in prison. With an extended term, a Class 2 felony may lead to as many as 14 years in prison
Class 1 felonies are punishable by three to 15 years in prison. With an extended term, a Class 1 felony may lead to as many as 30 years in prison.
Class X felonies are punishable by six to 30 years imprisonment. With an extended term, a Class X felony may lead to as many as 60 years in prison.
An extended term is the result of aggravated sentencing. When a felony is committed as a hate crime against an individual who is 60 or older, or after a previous conviction, a judge may issue a harsher penalty. Fortunately, with a criminal defense lawyer at your side, you can work to avoid these harsher penalties and even reduce or dismiss your charges. Our firm can help you learn more about your options in the face of serious criminal allegations.
CONSEQUENCES OF A FELONY CONVICTION
Felony convictions can mean harsh sentences, prison terms, strict probation, fines, court costs, restitution, and more. These penalties can take your freedom and hurt your finances, but are far from the only consequences of a felony conviction.
A felony conviction on your permanent record can make many aspects of life more difficult. Employers may not want to hire or retain felony offenders. Landlords often will not rent to people with felony convictions. You may have difficulty obtaining or retaining professional licenses. A conviction can cause severe immigration issues for non-citizens, including deportation or removal.
Because a felony can follow you for years to come, you need a law firm that will help you avoid a conviction on your record whenever possible, and help to reduce any sentence a court might impose. Our defense attorneys know many ways to help you achieve the best possible outcome in your felony case.
TRUST A FIRM WITH EXPERIENCE IN 10,000+ CASES
Though nobody enjoys facing felony charge, you can enter your case with confidence when you know that your attorney has helped thousands of clients achieve favorable results in court. Martin & Kent, L.L.C., offers counsel bolstered by experience and an expansive record of success. We are ready to help you make the most of your case.
Our DuPage, Kane, and Cook County criminal defense lawyers are available 24/7 to answer your questions. Call Martin & Kent, L.L.C., now at (630) 474-8000 to discuss your case with a capable member of our team!
>Delivery of Cannabis/Marijuana
>Delivery of Controlled Substances
>Synthetic Cannabis
>Illegal Search and Seizure
>Resurgence of Heroin
>Possession of Cocaine
>Drug Cours
>Possession of Controlled Substances
>Possession of Drug Paraphernalia
>Beating The Drug Test When on Probation
>Possession of Ecstasy
>Possession of Heroin
>Possession of Marijuana Cannabis
>Possession of Methamphetamine
>Possession of Prescription Drugs

Attorney Martin has received excellent results backed by over 98 positive client reviews on Avvo.

The reputations of our attorneys are trusted throughout the state, even by officials and politicians.

Attorneys at our firm are former felony prosecutors. Start by a free consultation.