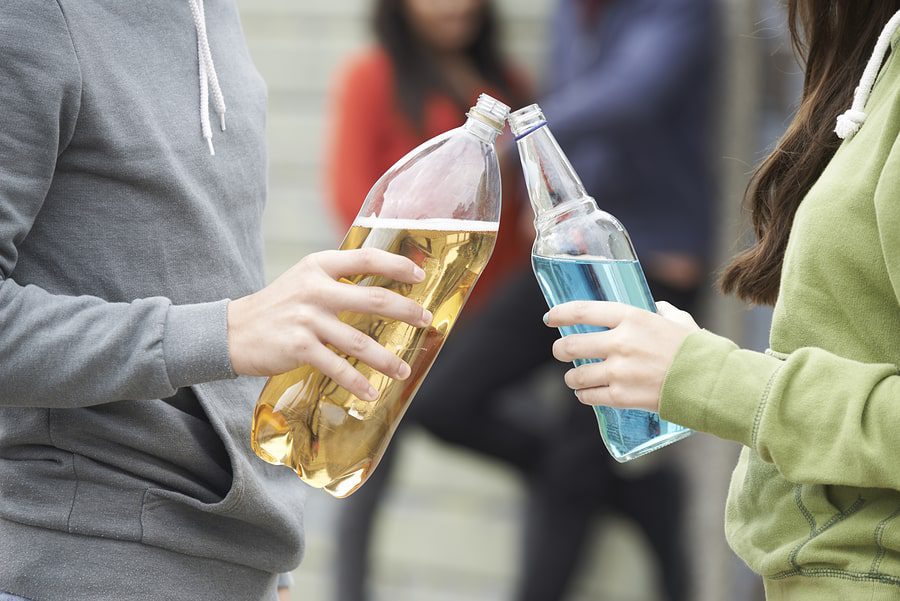 DUPAGE, COOK AND KANE COUNTY DUI LAWYER
It is against the law for any person under the age of 21 in Illinois to drink alcohol unless they are on private property with the permission of their legal guardian or for a religious purpose. While it is illegal, underage drivers who are under the influence cause a high number of fatalities each year. Authorities take underage DUI cases very seriously and young drivers can face serious consequences if prosecutors issue charges of underage DUI.
If you or a loved one has been accused of underage DUI, contact Kent Law, L.L.C., right away to take the steps needed to stop this from affecting you for the rest of your life. Protect your future by calling our highly skilled DUI defense lawyers as soon as possible following an arrest. The sooner you act, the sooner we can begin protecting your rights and aggressively working to reduce or eliminate your charges.
Strict Standard for Illinois Underage DUI
Because it is illegal for people under age 21 to drink alcohol, it makes sense that the standards for drinking and driving are stricter for underage individuals. However, many young people do not realize just how strict underage DUI laws are in Illinois.
Illinois is a zero-tolerance state, which means that any driver younger than 21 who has a blood alcohol content (BAC) of more than 0.00 percent can face arrest and DUI charges. This is significantly different from over-21 DUI cases, in which the presumed legal limit is a BAC of 0.08 percent. Even a small sip of cough syrup can result in alcohol in your blood, so it is against the law for minors to ever have a drink of alcohol before they get behind the wheel.
Even though alcohol affects each person differently, minors do not have the ability to claim they "only had one drink" or that the alcohol did not impair their ability to drive. Officers can arrest minors is they suspect they had anything to drink, even if officers do not observe signs of impairment or intoxication. Too many young people believe as long as they are not "drunk," they will be safe from any criminal penalties. Unfortunately, this is not the case when you are underage.
Because prosecutors seek underage DUI charges so aggressively, anyone facing these charges needs an aggressive defense. Never risk unnecessary convictions or penalties. Instead, call our experienced Illinois DUI defense attorneys right away.
PENALTIES FOR UNDERAGE DUI
When you are arrested for underage DUI, you are facing:
Three-month to two-year license suspension
A maximum of one year in jail
A $2,500 fine
In addition to these charges, you may be facing other alcohol-related crimes, such as distributing alcohol to minors, minor in possession of alcohol, child endangerment, moving violations, DUI causing injuries or death, and possession of false identification. You may even run the risk of having your car insurance revoked by your insurance provider.
An underage DUI conviction will also go on your criminal record, which can have many consequences of its own. Having a criminal record can cause challenges with any or all of the following:
Getting accepted into higher education programs
Obtaining professional licenses
Getting certain jobs
Renting an apartment
Traveling to certain countries
To make matters more serious, once you have one DUI conviction on your record, you will face enhanced charges and penalties for any subsequent DUI cases.
The primary goals of our attorneys are to avoid a conviction on your record and keep you out of jail whenever we can. There are different ways to defend against underage DUI charges, including:
Identifying errors in any chemical testing that showed you had a BAC
Presenting alternative explanations for a BAC, including legal medications
Challenging the legality of your traffic stop
We also know how to defend against any other charges that may accompany your DUI charge.
Navigating the criminal justice system can be challenging for anyone of any age. It can be downright terrifying for a young person who fears for their future. Authorities act swiftly in DUI cases and so should you. Never try to hide from your charges, but face them head-on with the assistance of our committed criminal defense law firm.
CALL OUR FIRM NOW—YOU ONLY HAVE 10 DAYS
An underage DUI carries criminal and administrative charges. Within 10 days, the Department of Motor Vehicles takes steps to suspend your driver's license no matter what the outcome of your criminal case. For your defense, you should retain the services of a seasoned DuPage County DUI attorney.
In some instances, an underage DUI can prevent a student from being accepted at the college or university of their choice, having a serious and direct effect on an individual's future. Our attorneys are former criminal prosecutors that know the tactics taken to convict accused criminals.
Contact our firm at (630) 474-8000 for a free consultation and get Kent Law, L.L.C., on your side.
>Delivery of Cannabis/Marijuana
>Delivery of Controlled Substances
>Synthetic Cannabis
>Illegal Search and Seizure
>Resurgence of Heroin
>Possession of Cocaine
>Drug Cours
>Possession of Controlled Substances
>Possession of Drug Paraphernalia
>Beating The Drug Test When on Probation
>Possession of Ecstasy
>Possession of Heroin
>Possession of Marijuana Cannabis
>Possession of Methamphetamine
>Possession of Prescription Drugs

Attorney Martin has received excellent results backed by over 98 positive client reviews on Avvo.

The reputations of our attorneys are trusted throughout the state, even by officials and politicians.

Attorneys at our firm are former felony prosecutors. Start by a free consultation.