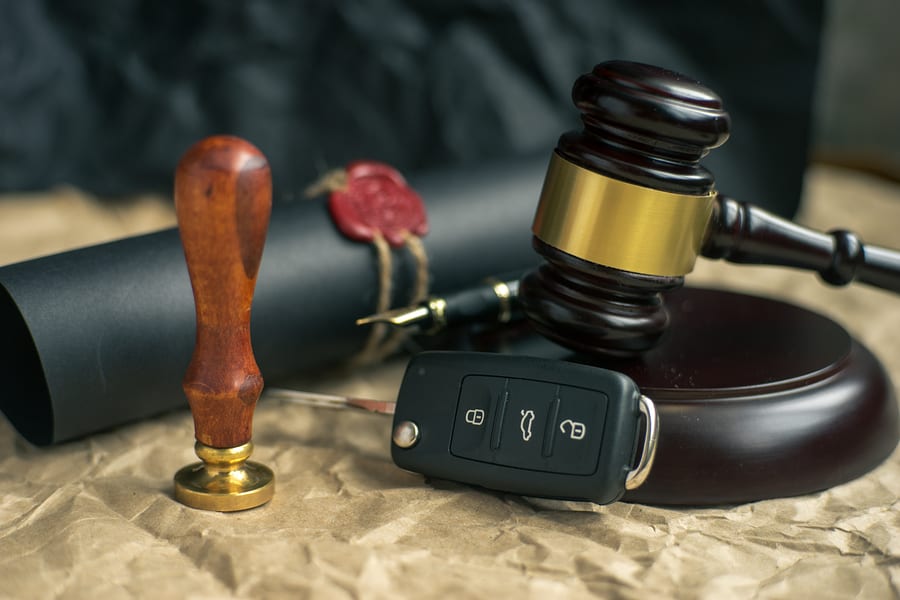 DO YOU NEED AN AGGRESSIVE DUI DEFENSE LAWYER?
Illinois's prosecutors and police take DUI charges seriously, especially if injury or death results. You may face 30 years in jail—even a life sentence—if the accident involved death or debilitating injuries for numerous victims. You should take these charges as seriously as the State's Attorney, and do everything you can to protect your personal rights, your future and your reputation.
If you are facing a felony DUI conviction, Kent Law, L.L.C., may be able to provide the legal counsel and representation you need. With more than 10,000 criminal cases and 42 years of combined legal experience under our belts, we offer tough and aggressive legal support. We thoroughly investigate our clients' cases, ensuring that we have collected all the information, facts and details possible to build a strong defense. As former felony prosecutors, we know how to shield our clients from even the toughest judges and prosecutors in these types of cases. We have the proven results, reputation, and expertise to handle your case.
ENHANCED DUI CHARGES
Many DUI arrests stem from accidents. If a driver causes a crash, the police will likely respond to the scene and may suspect that the driver is under the influence of alcohol or drugs. At that time, officers can request that the driver submit a breath sample for a roadside test or undergo field sobriety tests. If the officer believes they have probable cause, they can arrest the driver. The prosecutor can then issue DUI charges.
DUI charges stemming from an accident can be substantially more serious than DUI charges in the absence of a crash. Prosecutors will examine whether the crash caused any serious injuries or deaths to others. This can include passengers of the DUI suspect's vehicle, pedestrians, bicyclists, or occupants of other motor vehicles. If injuries or deaths occurred, the prosecutors can issue enhanced charges of aggravated DUI.
Unlike a regular DUI charge, an aggravated DUI is a felony. This means there is a good chance of receiving a jail sentence upon a conviction. In addition, a felony conviction will go on your permanent record, which can have many additional and lasting consequences. The following are some specific factors that can lead to this type of aggravated DUI case:
An accident caused great bodily harm, disabilities, or disfigurement to another person besides the suspected drunk driver. This is a Class 4 felony and can result in one to 12 years in prison.
An accident caused any degree of harm to a minor younger than age 16. Note that injuries to children do not have to be severe to justify aggravated DUI charges. This is a Class 2 felony and can result in a $2,500 fine and three to seven years in prison.
An accident caused the death of another person. This is a Class 2 felony and can result in one to 12 years in prison. If more than one person died, the sentencing range increases to six to 28 years.
Aggravated DUI causing death has some particular differences from injury-related DUI charges. First, the court will presume that a prison sentence is appropriate instead of considering probation. Also, the defendant must serve 85 percent of a prison sentence instead of being eligible for early release after serving 50 percent of a sentence. Unlike injury crashes, the DUI defendant must be at least partially to blame for the crash in order for the prosecutor to obtain a conviction.
Like all other DUI cases, there are many ways to defend against DUI with injury or death allegations. First, the prosecution must prove the impairment of your driving abilities just like in any other DUI case. Therefore, defenses that apply to DUI cases also apply to aggravated DUI cases. These can include:
Challenging chemical tests
Challenging the officer's observations
Challenging the proper administration of field sobriety tests
Our defense attorneys will closely examine the circumstances of your accident and arrest to identify all possible defenses that can help avoid a conviction or reduce your charges.
DEFENDING YOU AGAINST FELONY CHARGES IN DUPAGE, KANE AND COOK COUNTIES
A felony DUI will carry much more severe penalties than a regular DUI would. Your driver's license may be suspended for a lifetime, you may have to participate in the BAIID or SCRAM programs and you may owe thousands of dollars in fines-especially if death or injury was involved.
Understand how crucial it is to have legal protection during this time. Don't try to fight your criminal charges alone-we are here to guide you through this process and provide the counsel you need. When you work with us, you receive personalized attention and dedicated representation. With our extensive experience in Illinois courtrooms, you can rest assured that we will do everything we can to have your charges dropped or reduced.
Let us protect your rights against felony DUI charges today contact our firm at (630) 474-8000 to receive your free case evaluation.
>Delivery of Cannabis/Marijuana
>Delivery of Controlled Substances
>Synthetic Cannabis
>Illegal Search and Seizure
>Resurgence of Heroin
>Possession of Cocaine
>Drug Cours
>Possession of Controlled Substances
>Possession of Drug Paraphernalia
>Beating The Drug Test When on Probation
>Possession of Ecstasy
>Possession of Heroin
>Possession of Marijuana Cannabis
>Possession of Methamphetamine
>Possession of Prescription Drugs

Attorney Martin has received excellent results backed by over 98 positive client reviews on Avvo.

The reputations of our attorneys are trusted throughout the state, even by officials and politicians.

Attorneys at our firm are former felony prosecutors. Start by a free consultation.