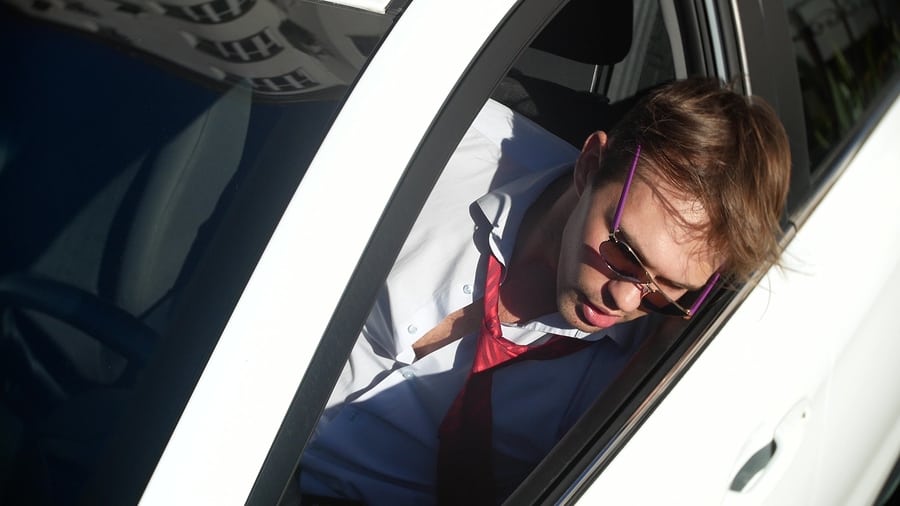 ACCUSED OF DUI IN DUPAGE, COOK OR KANE COUNTY AFTER A PRIOR DUI?
A DUI offense results in serious consequences, including jail time, fines, driver's license suspension and more. A repeat DUI offense carries even more severe penalties, including felony DUI charges. These penalties with increase with each number of convictions, making it even more crucial for you to speak with a DuPage County DUI defense attorney about your situation.
At Kent Law, L.L.C., we have defended against countless DUI charges in more than 10,000 criminal cases, and are equipped to build a strong defense for our clients. We put our 42 years of combined legal experience to work for our clients, ensuring that they are protected from unfair treatment or unfounded evidence. Just because you were convicted for DUI before doesn't mean that you are automatically a repeat offender-there are a variety of legal strategies that can be used to protect your reputation. To schedule a free case evaluation with one of our experienced DUI defense lawyers in DuPage, Kane, and Cook Counties, call our 24-hour line at (630) 474-8000.
FIGHTING YOUR DUI CHARGES
Whether a police officer lacked evidence for pulling you over, used an incorrect testing method, failed to document accurate information or didn't follow protocol, we know how to capitalize on this evidence. We thoroughly investigate all the elements of our clients' cases, ensuring that every detail and fact is uncovered that may support their side. Once we build a strong defense, we use aggressive and tough legal strategies to present their case in court. As a former felony prosecutor, we understand how the other side will approach their arguments and are prepared to fight their points.
POTENTIAL DEFENSES IN AN ILLINOIS DUI CASE
If you are facing a repeat DUI offense case, it is understandable that you feel like your situation is hopeless. After all, you have gone through this process at least once before and ended up with a conviction. When you are arrested for DUI, the police and prosecution do everything they can to make you feel like that their case against you is airtight. This is done because the state has an interest in you pleading guilty, as it saves them time, money, and ultimately makes their jobs easier.
What they'll never tell you is that there are often defenses available that, if properly raised, could weaken their case against you or even force them to drop their case against you completely. These defenses are often highly technical, and it nearly impossible for a person without legal training to determine whether they apply. For this reason, you should always have your case reviewed by an experienced defense attorney after the police arrest you on suspicion of drunk driving. If you don't, it's possible that you will fail to raise a legal defense that could help you avoid a conviction or get you a much more favorable plea bargain terms. Some of the more common defense raised in DUI cases in Illinois include the following:
Challenging the validity of the initial traffic stop – In order for a traffic stop to be valid, the police need to have reasonable suspicion that a crime is being or recently been committed—and they need to be able to articulate the facts that justified that suspicion. If they cannot, the court will likely declare a traffic stop invalid, and all evidence collected during the stop will be unavailable to the prosecution.
Introducing evidence that the Breathalyzer used in your case was improperly calibrated – Breathalyzer evidence is often at the heart of the state's case against an alleged drunk driver. In order for a Breathalyzer test to be accurate, however, the device used must be properly calibrated. If your attorney can uncover evidence that the Breathalyzer device used in your case was improperly calibrated or that the officer who used the device lacked sufficient training, it may result in the results of the test being thrown out.
Showing that you have a medical condition that could affect Breathalyzer test results – Certain medical conditions, such as gastroesophageal reflux disease (GERD), can cause the contents of your stomach to go back into your mouth. Because breathalyzers use the concentration of alcohol in a person's breath to determine their blood alcohol content (BAC), mouth alcohol can result in an inaccurately high result. If you have GERD or a similar condition, it's possible that your condition forced alcohol from your stomach, back into your mouth, calling the results of the testing into question.
Even if there are no defenses available in your DUI case, a lawyer will often be able to negotiate a more favorable plea bargain than you would be able to obtain on your own. Consequently, it is always advisable to retain an attorney after a DUI arrest, regardless of the circumstances.
PENALTIES FOR REPEAT OFFENSES
The penalties for a repeat offense depend on the number and timeframe of each conviction. The following penalties are enforced for any repeat DUI conviction:
Second DUI offense: If you are convicted of a second DUI within six years, you will face up to one year in jail and three years if it is a felony. You face a five-year driver's license suspension, up to $2,500 in fines, 240 hours of community service and other penalties.
Third DUI offense: For a third conviction within six years, you face a maximum jail sentence of seven years if it is a felony, potentially ten years of having your driver's license suspended, mandatory fines of $25,000 and potential BAIID or SCRAM participation.
Felony DUI: A felony DUI can occur when you have a fourth DUI. You face between three and 30 years in prison, a lifetime driver's license suspension, mandatory treatment and other fines.
If you are facing a second, third or fourth DUI conviction, don't put your future on the line. Speak with the legal team at our firm to determine if we can provide the representation you need.
We are here to provide the fierce legal defense that alleged repeat DUI offenders need. Contact us today at (630) 474-8000 to schedule your free consultation.
>Delivery of Cannabis/Marijuana
>Delivery of Controlled Substances
>Synthetic Cannabis
>Illegal Search and Seizure
>Resurgence of Heroin
>Possession of Cocaine
>Drug Cours
>Possession of Controlled Substances
>Possession of Drug Paraphernalia
>Beating The Drug Test When on Probation
>Possession of Ecstasy
>Possession of Heroin
>Possession of Marijuana Cannabis
>Possession of Methamphetamine
>Possession of Prescription Drugs

Attorney Martin has received excellent results backed by over 98 positive client reviews on Avvo.

The reputations of our attorneys are trusted throughout the state, even by officials and politicians.

Attorneys at our firm are former felony prosecutors. Start by a free consultation.