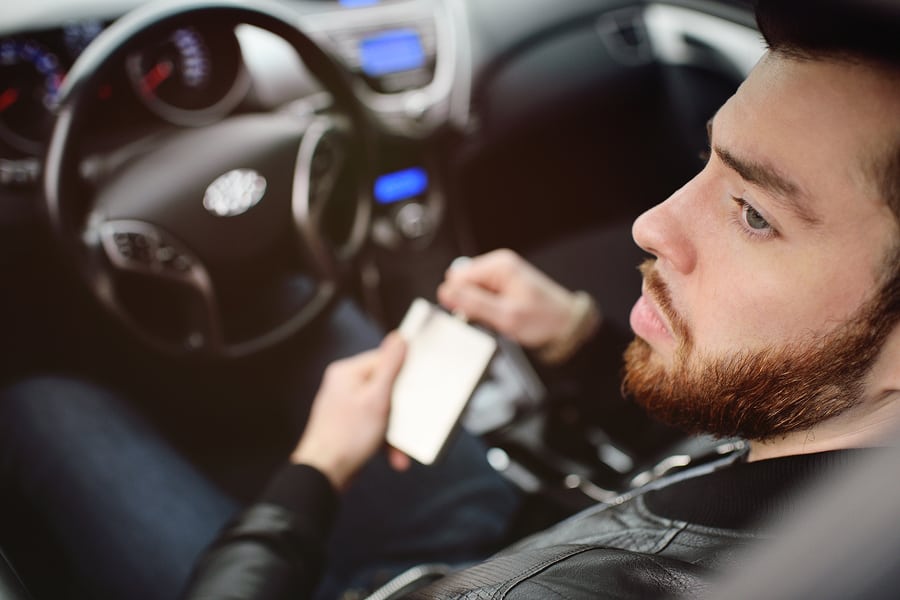 Aggressive Criminal Defense Attorneys in DuPage County, Illinois
If you were arrested or accused of a crime, you are probably scared and uncertain as to where to turn. You need an experienced criminal defense attorney in your corner from the very start. At Kent Law, L.L.C., we have handled more than 10,000 criminal cases and have a combined 45 years of experience. We understand how prosecutors think and are prepared to use our experience on your behalf—regardless of how dire the situation looks.
Unlike other firms, we don't restrict our practice to shoplifting and DUI or other simple criminal matters. We handle some of the most serious criminal accusations in DuPage County—cases that require intensive knowledge and dedication to the rule of law. We are available to speak to you whenever is convenient and can be reached every day of the week. If you find yourself accused of a crime, no matter how outlandish the accusations, you need an aggressive criminal defense attorney who has your back. To schedule a free consultation with one of our lawyers, call Kent Law, L.L.C., today at (630) 474-8000 at any time of day or night.
A DuPage Criminal Conviction Can Result in Serious Consequences
In DuPage County, a conviction for even a relatively minor offense can result in serious legal consequences, including substantial fines and even jail time. In addition, there are often unforeseen collateral consequences that can last for years after any sentence imposed by the court has concluded. These include the following:
Administrative suspension of license after a DUI arrest.
Problems obtaining employment or an apartment because of your criminal record.
Difficulty getting into college because of your criminal history.
Reduced chances of obtaining custody of your children because of your criminal history.
The repercussions of an arrest or conviction truly ripple outwards for years, severely affecting your life. Instead of immediately accepting a plea deal from a prosecutor, you should consider all your options. With our experience, we have obtained many favorable outcomes, including acquittals, dismissals, reduced pleas, and even dropped charges. No criminal arrest is too minor to meet with an experienced DuPage County criminal defense attorney, so avoid delay.
We Provide Individualized Representation
Some lawyers run criminal defense mills. The lawyer just looks at your file on the way to the courthouse and barely understands the facts of your case when speaking to the judge. They encourage you to take the first plea offered and convince you not to hold out for a better deal. They happily cash your check and move onto the next client: "Out of sight, out of mind."
That is not our philosophy. We build our cases from the ground up by first understanding the facts and circumstances surrounding the offense. As former prosecutors, we understand where to look for evidence and do not assume that the state will hand over everything voluntarily. We leave no stone unturned as we look to find out what really happened—and what evidence the state has in its possession.
Based on the facts, we analyze what will be the best possible outcome for you. Not every case can be taken to trial, though we certainly do not shy away from forcing the state to meet its burden of proof in front of a jury, if necessary. Our criminal defense attorneys in DuPage County can pinpoint weaknesses in the state's case and exploit them to your advantage—but we need to hear from you as soon as possible in order to help.
Push Your Advantage
It is an unfortunate fact that many criminal defense lawyers are not aggressive enough in their representation of accused clients. As former prosecutors, we understand that the state's evidence is often weaker than it appears. Many prosecutors bring cases for the sake of publicity and in doing so they make critical errors.
As part of your defense, a DuPage County criminal defense lawyer can often:
Challenge the admissibility of evidence. Federal and state law prohibits police from violating your constitutional rights, and we have suppressed many unfavorable pieces evidence from ever making it to court.
Keep witnesses out of court. Privilege rules prevent certain people, such as your spouse, from testifying against you.
Keep prejudicial information out of court. Typically, the prosecutor cannot introduce prior criminal convictions to prove that you committed the crime you have been charged with. Evidence that you run with a dangerous crowd also could be unduly prejudicial "guilt by association" evidence. We can often keep this out.
Pick a jury that is fair and unbiased. It is no secret that jurors tend to assume that criminal defendants are guilty simply by virtue of being indicted or charged. A skilled DuPage County criminal defense lawyer can weed out biased jurors and find those predisposed to give you a fair shake.
By fighting the criminal charges, we keep prosecutors on their toes and make them realize that if they want to convict you, they will have a fight on their hands.
Wiping the Slate Clean
In addition to fighting your criminal charge, we can also seek to expunge your arrest. This means that there will not be a record of the arrest, or that no one apart from the police can see it. Expungement is critical for allowing those unjustly accused of crimes to return to their normal lives. When you apply for a job or apartment, you never have to disclose an expunged conviction.
Post-Conviction Help
Many problems crop up after a conviction, including probation or parole violations that could derail your chances of rebuilding your life. At Kent Law we bring deep experience to these cases and have fought to maintain many clients' parole or probation.
Defenses you can raise to parole/probation violations include:
You had an involuntary reason for not reporting to your officer, such as being ill in a hospital.
You cannot afford to pay restitution or other costs because you have no money.
A drug test that came back positive is inaccurate. For example, the test result might be a false positive or it might be picking up on a drug that you have a valid prescription for.
If you violate the terms of parole or probation, a judge could send you to jail—a nightmare scenario you were lucky to avoid in the first place. To give yourself the best chance to maintain your parole/probation, you need to respond quickly.
In some situations, early termination might be available, which can relieve you of time-consuming appointments with parole or probation officers. To better understand if that is an option, you should speak with a criminal defense attorney in DuPage County today.
At Kent Law, L.L.C., our attorneys have the experience necessary to fight the charges against you. Our lawyers have been recognized by many prestigious organizations including Top Lawyers in America. Timothy Martin, one of our founders, has been recognized as a Super Lawyer in Illinois, an honor given to those nominated by their peers who show excellence in professional achievement. These awards are a testament that the lawyers of Kent Law, L.L.C., are held in high esteem by other attorneys—which means that prosecutors are not thrilled to see us standing beside the people they are seeking to convict.
Call Us Today to Speak with a DuPage County Criminal Defense Lawyer
If you or a loved one is accused of committing a crime, you need an aggressive criminal defense attorney on your side every step of the way. Prosecutors and police are working every day to put you behind bars, so there is no reason to delay obtaining legal help. Call our 24-hour line at (630) 474-8000 to schedule your free case evaluation.
>Delivery of Cannabis/Marijuana
>Delivery of Controlled Substances
>Synthetic Cannabis
>Illegal Search and Seizure
>Resurgence of Heroin
>Possession of Cocaine
>Drug Cours
>Possession of Controlled Substances
>Possession of Drug Paraphernalia
>Beating The Drug Test When on Probation
>Possession of Ecstasy
>Possession of Heroin
>Possession of Marijuana Cannabis
>Possession of Methamphetamine
>Possession of Prescription Drugs

Attorney Martin has received excellent results backed by over 98 positive client reviews on Avvo.

The reputations of our attorneys are trusted throughout the state, even by officials and politicians.

Attorneys at our firm are former felony prosecutors. Start by a free consultation.