Possession of Drug Methamphetamine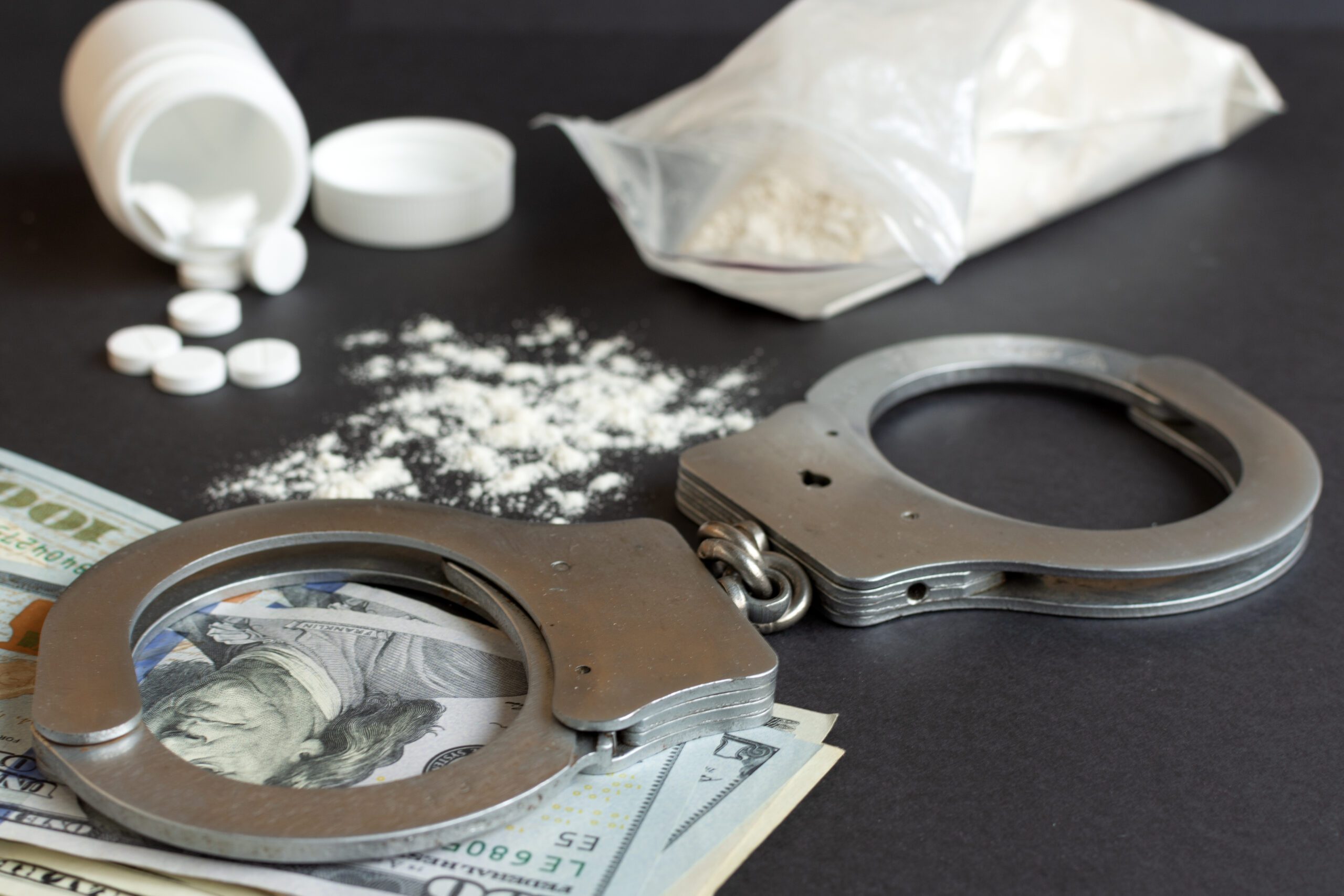 DRUG CRIME DEFENSE LAWYER IN DUPAGE, KANE AND COOK COUNTY
Methamphetamines, more commonly known as meth or crystal meth, is a neurotoxin and psychostimulant that some people use in the treatment of conditions ranging from ADHD to obesity. However, it is also a drug that has gained considerable popularity for its recreational uses. According to the Drug Policy Alliance, 0.3 percent of the population uses meth on a monthly basis, and about 11 million have tried it at least once.
Due to the serious dangers of meth, Illinois law and authorities set out to stop its possession, distribution, and manufacture by making arrests, issuing serious criminal charges, and seeking harsh sentences for convictions. For this reason, if authorities accuse you of possessing methamphetamines, contact a skilled and experienced criminal defense attorney as soon as possible.
At Kent Law, L.L.C, we know that many people face wrongful drug possession charges or penalties that are overly harsh. We know how to defend against this type of charge in many ways, and we will evaluate your situation for free. The sooner you call, the sooner we can begin working on your defense.
CRACKING DOWN ON METH POSSESSION
Methamphetamines are highly addictive and can lead to ruin in the lives of users. The Illinois criminal justice system is cracking down on drug offenses involving meth, of which there are several. There is even a specific law devoted to this issue, called the Methamphetamine Control and Community Protection Act. Under this law, all meth-related charges from possession to trafficking can result in felony charges. Felony convictions can lead to a lengthy term of incarceration, overwhelming fines, and much more.
No matter what type of meth charge you face, the consequences can be serious. However, some allegations are more severe than others. The following are some examples of meth-related charges in Illinois:
Simple possession – This charge often applies when someone possessed relatively small amounts of meth that the prosecutor believed to be for personal use. Despite the common name, this charge can be anything but simple.
Possession with intent to distribute – If someone possesses meth and the prosecutor believed they had the intention of selling it or otherwise transferring it to another person, this charge can apply. Often, a prosecutor alleges "intent" based on circumstantial evidence such as possession of baggies, scales, a large amount of cash, or other items that implicate someone intended to distribute the drugs to others.
Delivery – This charge applies when someone actually transfers meth to another person, whether it is a sale or a gift. Even if officers do not see the actual sale take place, prosecutors may allege delivery based on a person being in a location known for meth sales or other circumstances.
Manufacturing – The law prohibits anyone from manufacturing meth in the state of Illinois. When police bust a so-called "meth lab," they can cite the presence of certain chemicals or equipment typically used in the manufacture of the drug, such as anhydrous ammonia or pseudoephedrine.
Trafficking – This charge applies when someone allegedly brings meth, anhydrous ammonia, or other chemicals used to make meth into the state of Illinois intending to manufacture and/or distribute meth.
WHAT ARE THE PENALTIES FOR POSSESSING METH IN ILLINOIS?
Meth is a controlled substance in the state of Illinois, and the illegal use of the drug can come with serious, life-altering penalties. Therefore, if officers arrested you and prosecutors charged you with the possession of methamphetamines, it is crucial that you get immediate help from an aggressive criminal defense lawyer with experience defending against drug charges.
The current possible penalties for possession of methamphetamines are as follows:
One to 15 grams: Imprisonment for one to three years
15 to 100 grams: Imprisonment for three to seven years
100 to 400 grams: Imprisonment for four to 15 years
More than 400 grams: Imprisonment for six to 30 years
The penalties can escalate based on certain factors, including the alleged intent to distribute, allegations of manufacturing, or prior drug convictions. Often, individuals may face several meth-related charges at the same time, such as when a prosecutor alleges someone manufactured meth, then delivered it or possessed it with the intent to deliver. No matter what charge or combination of charges you may face, you should never wait any longer to consult with an Illinois criminal defense lawyer at Kent Law, L.L.C. We take every case seriously and will work to build an effective and aggressive defense in every possible case.
DEFENDING AGAINST METH POSSESSION CHARGES IN ILLINOIS
In some cases, an officer will search a vehicle or person and find methamphetamines. Other cases may involve lengthy investigations, surveillance, drug-sniffing dogs, wiretaps, and sting operations to take down suspected meth dealers or labs. The defenses used in each individual case will depend on the specific details leading up to the arrest and included in the criminal complaint.
Our attorneys thoroughly evaluate and investigate the circumstances in each case to develop the most effective defense strategy. Some common defense approaches in meth-related cases include:
Errors by law enforcement – Whether a police officer is searching a car or conducting an ongoing and complex investigation involving informants, wiretaps, and more, there are specific procedures officers must follow to ensure they do not violate anyone's constitutional rights. In many situations, the police obtain drug evidence by conducting a warrantless and unjustified search, which violates your rights under the Fourth Amendment. In such cases, our attorneys can argue that all illegally obtained drug evidence should not be admissible against you. Any confessions should also be inadmissible if officers obtained them without properly informing you of your Miranda rights.
Insufficient evidence – In order to convict you of a certain charge, the law requires a prosecutor to present sufficient evidence to find you guilty beyond a reasonable doubt, the highest standard in the U.S. legal system. If a charge alleges you possessed meth with intent to distribute, presenting evidence that you had some meth in your car is not enough to prove every element of the escalated charge. Simply claiming you had Sudafed in a house is not enough on its own to prove you manufactured meth. Both of these situations would require additional evidence to be sufficient to prove all elements beyond a reasonable doubt. Our attorneys work to challenge the veracity of a prosecutor's evidence to often get charges reduced or dismissed completely.
Plea bargaining and alternative sentencing – Our attorneys can often engage in persuasive negotiations with prosecutors to present mitigating factors and other reasons why you deserve a lesser charge or sentence. In many cases, we can obtain favorable plea agreements for our clients, which may help them avoid time behind bars and costly fines. In addition, Illinois has several drug diversion programs as alternative sentencing options to imprisonment and a conviction on your criminal records. We can examine your eligibility for drug court, erasable probation, TASC probation, or any other available diversion programs.
Any drug conviction on your permanent record can negatively affect your life in many ways. You do not want to risk receiving a harsher outcome than necessary in your meth possession case. Instead, do not wait another minute to seek the defense assistance you need from our skilled and respected criminal defense law firm.
GET AGGRESSIVE DEFENSE FROM THE ILLINOIS CRIMINAL DEFENSE LAWYERS AT KENT LAW, L.L.C.
If you or someone you love has been arrested for allegedly possessing methamphetamines, the time to act is now. With more than 40 years of collective legal experience, our DuPage drug crime defense team is prepared to work to protect your rights to the full extent of the law. .
If you would like to speak with our tough and aggressive drug defense firm, please give us a call at (630) 474-8000 today.
>Delivery of Cannabis/Marijuana
>Delivery of Controlled Substances
>Synthetic Cannabis
>Illegal Search and Seizure
>Resurgence of Heroin
>Possession of Cocaine
>Drug Cours
>Possession of Controlled Substances
>Possession of Drug Paraphernalia
>Beating The Drug Test When on Probation
>Possession of Ecstasy
>Possession of Heroin
>Possession of Marijuana Cannabis
>Possession of Methamphetamine
>Possession of Prescription Drugs

Attorney Martin has received excellent results backed by over 98 positive client reviews on Avvo.

The reputations of our attorneys are trusted throughout the state, even by officials and politicians.

Attorneys at our firm are former felony prosecutors. Start by a free consultation.