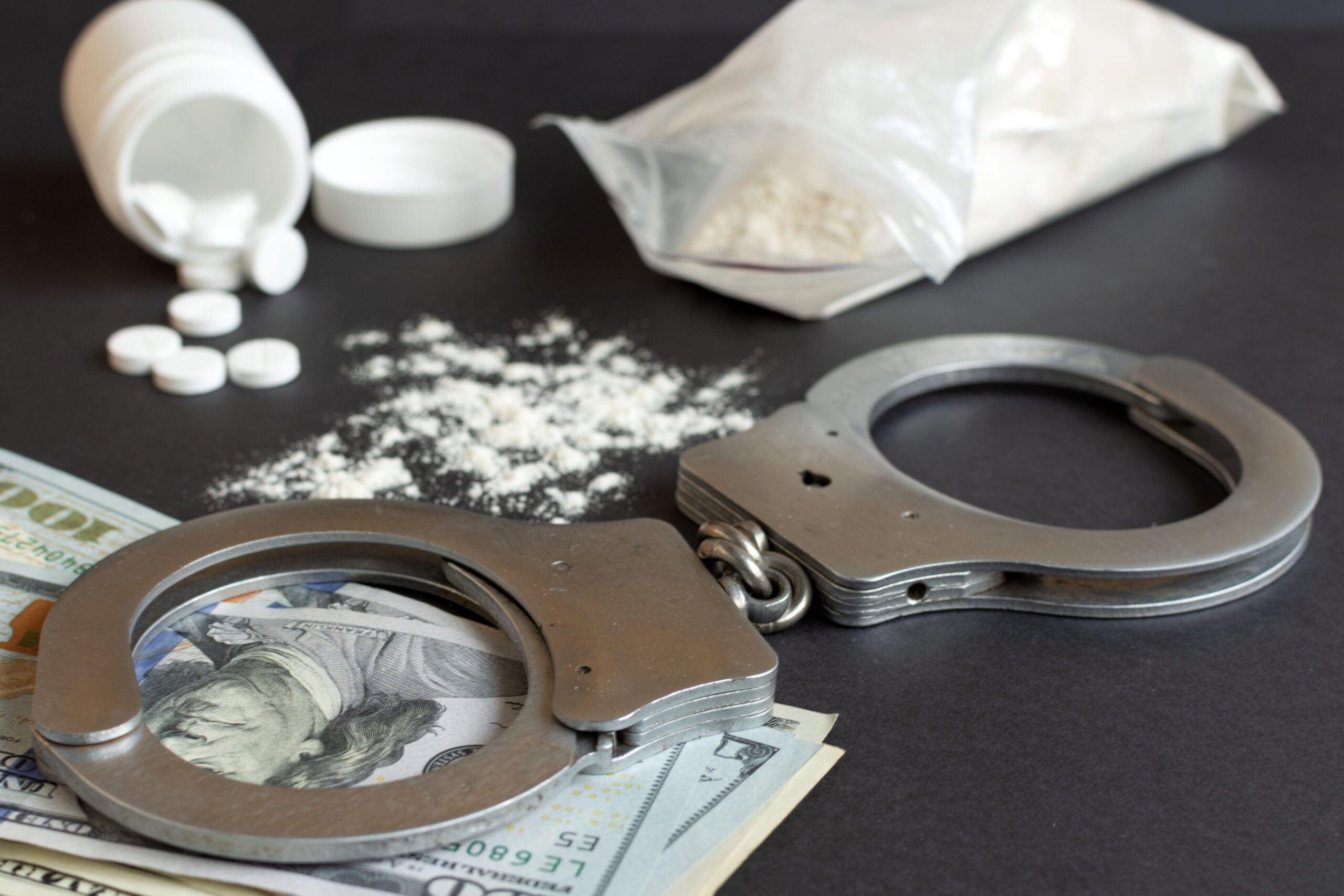 Determining Our Clients' Eligibility for Alternative Sentencing Programs
The criminal justice system has long struggled with how to solve the problem of illegal drug abuse in Illinois. For decades, the law simply treated drug users as criminals, which resulted in otherwise nonviolent offenders facing lengthy prison sentences. The law has begun to back away from this all-or-nothing approach, however, most notably with the creation of drug courts. Drug courts are alternative sentencing programs meant to help addicts get the treatment and help they need in an effort to avoid locking up nonviolent offenders. Different counties have their own programs, and the following are some resources regarding available programs:
DuPage County Drug Court
Cook County Drug Court
Kane County Drug Court
Kendall County Drug Court
Will County Drug Court
At the law firm of Kent Law, L.L.C., our experienced attorneys have a long history of providing effective criminal defense in cases involving drug charges. If drug court seems like the right option for you or a loved one, we can help you pursue this innovative avenue. For more information, contact us to schedule an appointment to discuss your situation.
How Do Drug Courts Work?
Drug courts are not separate from criminal court. Rather, they exist within the criminal justice system and they may be an appropriate solution for nonviolent drug offenders who are facing criminal charges. These courts funnel defendants into highly structured drug treatment programs instead of to jail.
Defendants must agree to follow the strict regimen of the program, including attending required counseling sessions, submitting to random drug tests, and showing up to scheduled court appearances. If a defendant completes all of the requirements of the drug court program, the court may reduce his or her sentence or may dismiss the charges altogether.
The drug court professional team consists of more than just the judge or the court system. Rather, the team consists of a judge, attorneys, a probation officer, drug treatment providers, and other individuals who can assist in the process.
The State of Illinois favors the formation of drug courts and encourages that the programs incorporate several key components. These key components include the following:
That the courts incorporate drug treatment and rehabilitation services with the criminal justice system when processing a drug offender's case
That the drug courts employ a non-adversarial approach that facilitates public safety and safeguards all of the participants' due process and constitutional rights
That prosecutors identify potential drug court participants early and that courts properly fast-track their cases into the State's drug court program
That the drug courts offer their participants a wide range of rehabilitation and drug treatment services
That participants in the program undergo regular drug testing in order to maintain abstinence from drugs and other illegal substances
That a strategy is in place to ensure that all drug court participants comply with the program requirements, including regular drug testing
That there is regular interaction between drug court program participants and the courts
That a system is in place in order to evaluate and monitor whether or not participants achieve program goals
That programs use interdisciplinary education to ensure proper planning and implementation of programs components
That drug court programs establish relationships with various public agencies and organizations in the community so that they can remain effective
How Drug Court Programs Can Help
Studies performed by the National Center on Addiction and Substance Abuse demonstrate time and time again that drug court programs work and that program participants are, for the most part, successful. Some of the most important benefits associated with Illinois drug court programs include the following:
Individuals who are enrolled and who are actively participating in the drug court process are far less likely to engage in continued drug use and other types of criminal activity while they are taking part in the program.
Graduates of the drug court program are less likely to engage in criminal activity.
Drug courts allow for more thorough supervision over drug offenders than other types of probation or community supervision.
Drug courts save the state a large amount of money because they result in reduced criminal activity, reduced costs in the Illinois criminal justice system, and reduced incarceration rates.
Drug courts successfully close the gap between the community and public health organizations and the Illinois court system.
Individuals who complete a drug court rehabilitation program are less likely to relapse when compared with individuals who are convicted and incarcerated in a detention facility.
There is training, funding, and other assistance available for drug court programs in the State of Illinois. Specifically, the United States Department of Justice helps to fund drug court programs in the State.
Drug courts reduce the problem of overcrowding in state prisons.
A DuPage, Kane, and Cook County criminal defense lawyer can explain the benefits of the Illinois Drug Court Program to you in more detail and can help you decide if drug court is a good option for you and your case.
Probation As A Component Of Drug Court
A court may incorporate a period of probation into the drug court program for a specific individual. The main purpose of probation is to offer the drug offender an opportunity to reform him or herself. Probation is often an alternative to a long prison sentence or other serious penalties.
When a drug court treatment program involves probation, it can ease the burden of prison overcrowding, high chances of relapsing, and the economic costs associated with incarceration.
When someone is on probation, they must usually complete a variety of requirements in order to successfully complete the probation. Those requirements may include some or all of the following:
Taking part in mandatory drug testing at regular intervals
Participating in anger management courses at regular intervals
Undergoing an assessment for mental health
Participating in community service activities
Successfully completing a court-ordered program for drug addiction treatment
Reporting to a probation officer on a regular basis
Reimbursing court fees and paying other legal costs associated with the program
Successfully completing a life skills training course
Actively seeking out employment during the course of the probation
A knowledgeable DuPage County criminal defense lawyer at Kent Law, L.L.C., can discuss how probation may be a viable alternative in your drug case. We may be able to argue on your behalf for a period of probation, as opposed to incarceration or other more serious penalties.
Is Drug Court Right For Me?
The primary reason for the Illinois Drug Court Treatment Act and the drug treatment program is to actively assist individuals who have substance abuse problems and to prevent against crimes that typically involve drug use or drug addiction as a component. However, not everyone who faces drug charges will qualify for the drug court program.
If violence is a component of the criminal case against you, you will not be eligible. If you have multiple drug arrests and convictions, the court may deny you entry into the program. Other potential reasons why someone may ultimately not qualify for participation in a drug court program include the following:
The accused drug offender does not wish to take part in the program or complete all of the required components necessary for participation.
The accused denies that he or she has a substance abuse problem and/or is unwilling to participate in drug treatment.
The accused drug offender has prior convictions of a crime of violence, such as a homicide or a serious assault crime.
Even if you do not qualify for drug court or if you fail to complete the program, you can rely on our lawyers to build a strong defense against all criminal charges. We understand how to attack the prosecution's case and we will fight to protect your rights every step of the way.
If You Are Facing Drug Crime Charges, Contact Our Criminal Defense Attorneys
Drug court and probation are often viable alternatives to incarceration and other penalties that offer no practical solutions or meaningful chances at rehabilitation. If you are currently facing drug charges, the potential penalties upon conviction are too serious for you to try and represent yourself in the matter.
No matter what charges you are facing, we can help you explore your options so you can make the most informed decision about how to proceed with your case. Contact us today to schedule a free initial consultation to discuss your situation. With offices in Wheaton in DuPage County, we provide criminal defense services to individuals throughout DuPage County, Kane County, and Cook County, Illinois. We can review all of the circumstances of your drug case and determine which options and alternatives might be open to you.
To schedule a free consultation and case evaluation with an experienced DuPage County, Kane County, and Cook County criminal defense attorney, please call our 24-hour hotline at (630) 474-8000 today.
>Delivery of Cannabis/Marijuana
>Delivery of Controlled Substances
>Synthetic Cannabis
>Illegal Search and Seizure
>Resurgence of Heroin
>Possession of Cocaine
>Drug Cours
>Possession of Controlled Substances
>Possession of Drug Paraphernalia
>Beating The Drug Test When on Probation
>Possession of Ecstasy
>Possession of Heroin
>Possession of Marijuana Cannabis
>Possession of Methamphetamine
>Possession of Prescription Drugs

Attorney Martin has received excellent results backed by over 98 positive client reviews on Avvo.

The reputations of our attorneys are trusted throughout the state, even by officials and politicians.

Attorneys at our firm are former felony prosecutors. Start by a free consultation.