Dedicated DuPage County Marijuana Crime Lawyers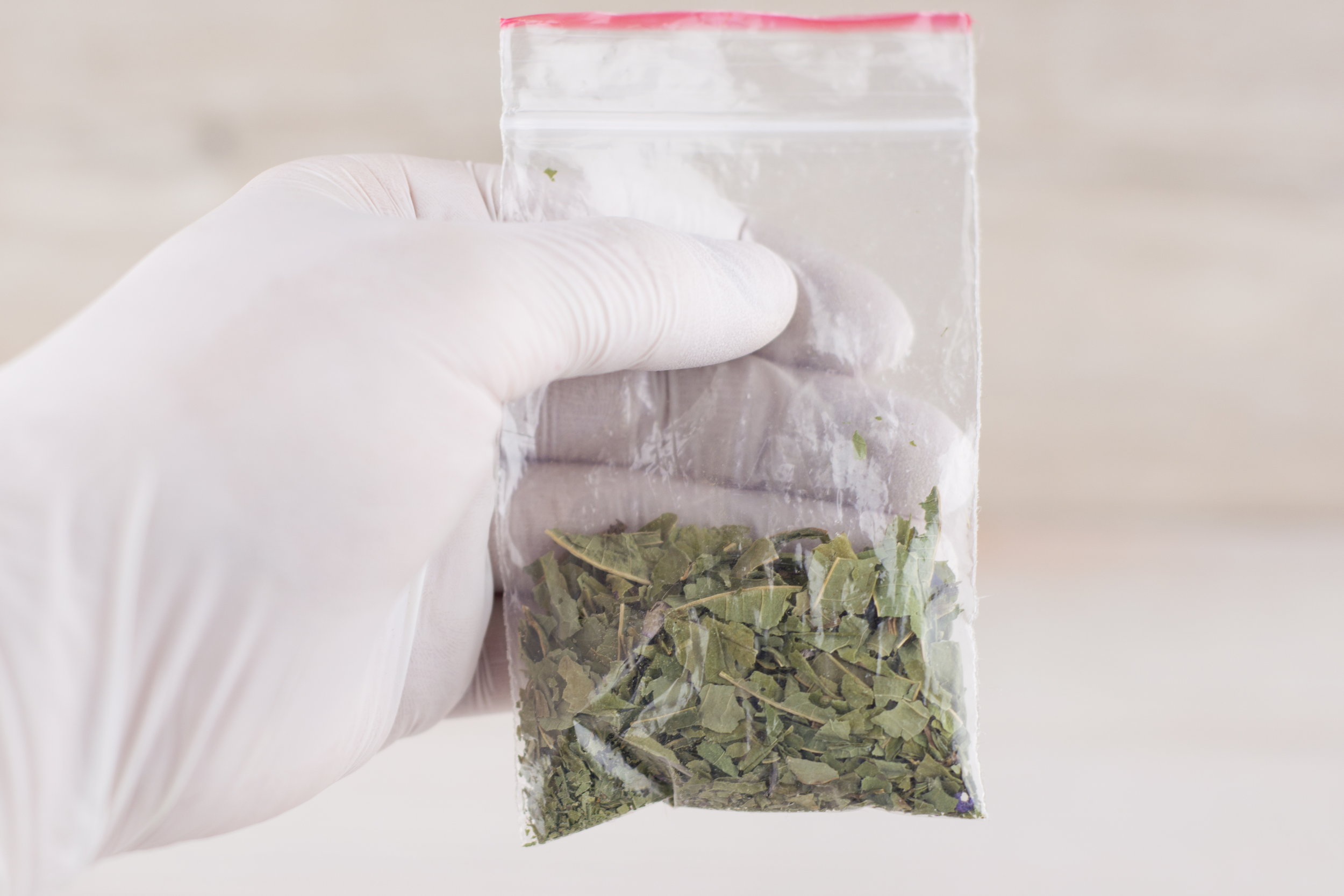 Helping Individuals Defend Against Criminal Marijuana Charges
There is a heated and ongoing debate currently occurring throughout the United States over whether or not the law should classify marijuana as an illegal drug. Despite strong arguments from the other side, law enforcement officials in Illinois continue to crack down on those accused of the possession, cultivation, and delivery of cannabis. Penalties for delivery are more stringent than those for mere possession, though all marijuana offenses can have lasting effects.
At the law firm of Kent Law, L.L.C., we know how to fight marijuana charges in Illinois criminal court. Though your charges may not seem serious, you can face jail time and costly fines for a conviction, and you want the right legal team protecting your rights. After an arrest for marijuana possession or distribution, contact our office right away.
What Is Marijuana?
Marijuana is a drug that is also commonly known as cannabis, pot, or weed. When a person consumes marijuana, it can alter his or her mental state. This is due to the presence of a chemical compound in the drug known as tetrahydrocannabinol, which is also known by the name THC.
Recreational marijuana is currently illegal in the State of Illinois. This type of marijuana uses the buds on a flowering cannabis plant. These buds have an extremely high level of THC. People crush the buds in order to create a powder or smoke the substance. Hemp, on the other hand, is made by using the stalks of a cannabis plant that contains only trace levels of THC. Its use is legal in Illinois.
Synthetic marijuana, which is sometimes also called K2 or "spice," is a drug created in a laboratory. It is designed to mimic a variety of chemicals that you can find in the actual cannabis plant. Even though retail establishments, including retail convenience stores and gas stations, may sell synthetic marijuana, police may still arrest you if they find you to be in possession of it.
Legal versus Illegal Marijuana
While some forms of marijuana are legal in Illinois, the majority are not at the present time. Although medical marijuana is legal, along with hemp, it is illegal to use marijuana in the state recreationally. Moreover, it is illegal to grow marijuana. The following forms of marijuana are illegal in Illinois:
Marijuana leaves and flowers for recreational use
Hashish, also known as "hash"
Hash oil
Kief
Seeds which are used to grow a marijuana plant
Certain municipalities and counties have their own rules and punishments for marijuana possession, though you can always face charges on the state level.
Marijuana Possession and Arrests In Illinois
In Illinois, under the Cannabis Control Act, it is illegal to carry marijuana in your car or anywhere on your person. Moreover, under ordinary circumstances, you may not have marijuana in your home. If police discover illegal marijuana, you can face an arrest and criminal charges. According to statistics, the following arrests occurred in a recent year in parts of Illinois for violations of the Cannabis Control Act:
Statewide = 57,731 arrests
Cook County = 31,397 arrests
DuPage County = 2,718 arrests
Kane County = 1,302 arrests
Will County = 1,748 arrests
Despite relaxing standards for marijuana across the United States, you can see that police still arrest thousands of people in Illinois each year for marijuana possession and related offenses.
In some instances, marijuana possession can be either a civil offense or a criminal offense. This depends largely upon the amount of marijuana that police officers allege you possessed or sold. Possessing 10 grams of marijuana or less, for example, can result in only civil penalties. Possessing more than 10 grams of marijuana, however, can result in criminal charges, and a conviction can lead to serious criminal penalties.
In some instances, marijuana may be mixed with some other substance. When that is the case, the prosecutor determines the level of the violation (i.e., civil versus criminal) by measuring the total amount of the substance in question.
The penalties for marijuana offenses depend on the nature of the allegations you face, as well as the quantity of marijuana involved in the alleged offense. Possible penalties for marijuana possession can include:
Not more than 10 grams: A civil law violation punishable by a minimum fine of $100 and a maximum fine of $200. If you pay the fine, the court will automatically expunge your record. You may not face charges under state law, however. Home-rule municipalities in Illinois can pass their own ordinances regarding the possession of marijuana and charge you under them. For instance, in Urbana, Illinois, the fine for possessing less than 30 grams is $50, while next door in Champaign, the fine is $350. Some localities, like Carbondale, will reduce the fine if you complete community service. Discuss your situation with an Illinois criminal defense lawyer even if you are accused of possessing 10 grams or less.
More than 10 grams but not more than 30 grams: A Class B misdemeanor with a punishment of not more than 6 months in prison and a fine not to exceed $1,500.
More than 30 grams but not more than 100 grams: A Class A misdemeanor for a first offense, with a sentence of less than one year in prison and a maximum 2,500 fine. For a subsequent offense, you'll face a Class 4 felony, with a maximum three-year sentence and a $25,000 fine.
More than 100 grams but not more than 500 grams: A Class 4 felony, with a maximum three-year sentence and a $25,000 fine for a first offense. For a subsequent offence, you could face a Class 3 felony, with a maximum five-year sentence and a $25,000 fine.
More than 500 grams but not more than 2,000 grams: A Class 3 felony, with a potential five-year sentence and a $25,000 fine.
More than 2,000 grams but not more than 5,000 grams: A Class 2 felony, with a maximum seven-year sentence and a $25,000 fine.
More than 5,000 grams of any substance containing cannabis: A Class 1 felony, with a maximum 15-year sentence and a $25,000 fine.
As you can see, despite the legality of marijuana possession in many states, and the decriminalization of small amounts in Illinois, possession can still result in serious consequences. You need the right criminal defense lawyer handling your case from beginning to end to limit the penalties you face.
Delivering Marijuana to Someone Else
In addition to illegally possessing marijuana, it is also illegal to deliver marijuana to someone else or to possess marijuana with the intention of delivering it to another person. It is also illegal to grow marijuana.
When it comes to illegal delivery of marijuana, the State must ordinarily be able to prove that you intended to deliver the marijuana in question. A prosecutor may try to demonstrate a person's intent to deliver in a variety of ways, such as by possessing a certain amount of marijuana, along with drug paraphernalia used to weigh and measure the drugs in question. For charges of delivering or transferring marijuana to apply, there does not need to be an actual exchange of money or other compensation. Under most circumstances, the investigating police officer will confiscate any marijuana or drug paraphernalia that they uncover at the time of the arrest.
Possessing Drug Paraphernalia
Closely associated with civil and criminal marijuana offenses is possession of drug paraphernalia. If police allege you possessed 10 or fewer grams of marijuana, then the paraphernalia possession charge will likewise proceed civilly, rather than criminally. Although you could face fines, you will not face any time in jail or criminal penalties.
When it comes to marijuana offenses, paraphernalia refers to any tool or device that you may use to ingest, distribute, grow, process, harvest, or measure marijuana, whether it be for distribution or personal consumption. Some common types of drug paraphernalia used in the marijuana context include:
Grinders
Digital scales
Storage bags with zippers
Bongs
Pipes
Containers that people use to conceal marijuana could also be drug paraphernalia under certain circumstances. In deciding whether or not an item or tool qualifies as "paraphernalia," State prosecutors will often consider whether or not police found marijuana on the object, the closeness of the marijuana to the object or tool in question, and whether or not the object or tool allows someone to actually ingest the marijuana.
Driving Under the Influence of Marijuana
Just as driving under the influence (DUI) of alcohol is illegal in Illinois, so is driving under the influence of marijuana. Previously, when it came to THC, Illinois employed a zero-tolerance policy. Now, however, a driver may operate a motor vehicle in the State if he or she has five nanograms of THC or less in the bloodstream. If a driver exceeds that amount, a prosecutor will likely charge them with DUI and they will face the same penalties as in alcohol-related DUI cases.
Searching a Motor Vehicle for Marijuana
Under some circumstances, police officers have the authority to search a motor vehicle without a search warrant, such as if they pick up an odor of marijuana emanating from the vehicle. This automatically amounts to probable cause for a vehicle search. During the course of the search, the officer has the legal authority to look throughout the entire car, even inside the vehicle's trunk. If the officer uncovers other illegal items or evidence during the course of his or her search, the prosecutor can use that evidence against the accused in court. This is true even if police find no illegal drugs, including marijuana, in the vehicle during the course of the police officer's search.
In some instances, a DuPage, Kane, and Cook County criminal defense lawyer may be able to challenge the validity of a motor vehicle search for drugs. You should discuss the circumstances of any vehicle search with our legal team as soon as possible so we can identify if the police violated your rights.
Protecting Your Rights During the Criminal Process in DuPage and Kane Counties
Criminal marijuana possession, delivery, and related offenses can result in huge penalties, not to mention long periods of incarceration in a detention center. The best way to prepare for your criminal trial is to allow us to thoroughly examine the facts and circumstances of your drug charge closely. Then we will work towards developing a strong legal defense strategy that has a strong chance of success in the courtroom.
If you face cannabis possession or delivery charges, contact a DuPage County criminal defense attorney at Kent Law, L.L.C., right away. Our experienced and aggressive legal team is ready to fight for your rights. From day one, we work to win your case, get your charges reduced or dismissed, keep them off your record, keep you out of jail and keep your reputation intact.
Learn more in a free consultation when you call our firm today. We are here for you 24/7!
To schedule a free consultation and case evaluation with an experienced DuPage, Kane, and Cook County criminal defense lawyer, please call our 24-hour legal hotline at (630) 474-8000.
>Delivery of Cannabis/Marijuana
>Delivery of Controlled Substances
>Synthetic Cannabis
>Illegal Search and Seizure
>Resurgence of Heroin
>Possession of Cocaine
>Drug Cours
>Possession of Controlled Substances
>Possession of Drug Paraphernalia
>Beating The Drug Test When on Probation
>Possession of Ecstasy
>Possession of Heroin
>Possession of Marijuana Cannabis
>Possession of Methamphetamine
>Possession of Prescription Drugs

Attorney Martin has received excellent results backed by over 98 positive client reviews on Avvo.

The reputations of our attorneys are trusted throughout the state, even by officials and politicians.

Attorneys at our firm are former felony prosecutors. Start by a free consultation.