RECOGNIZED AMONG THE BEST CRIMINAL DEFENSE TRIAL LAWYERS IN ILLINOIS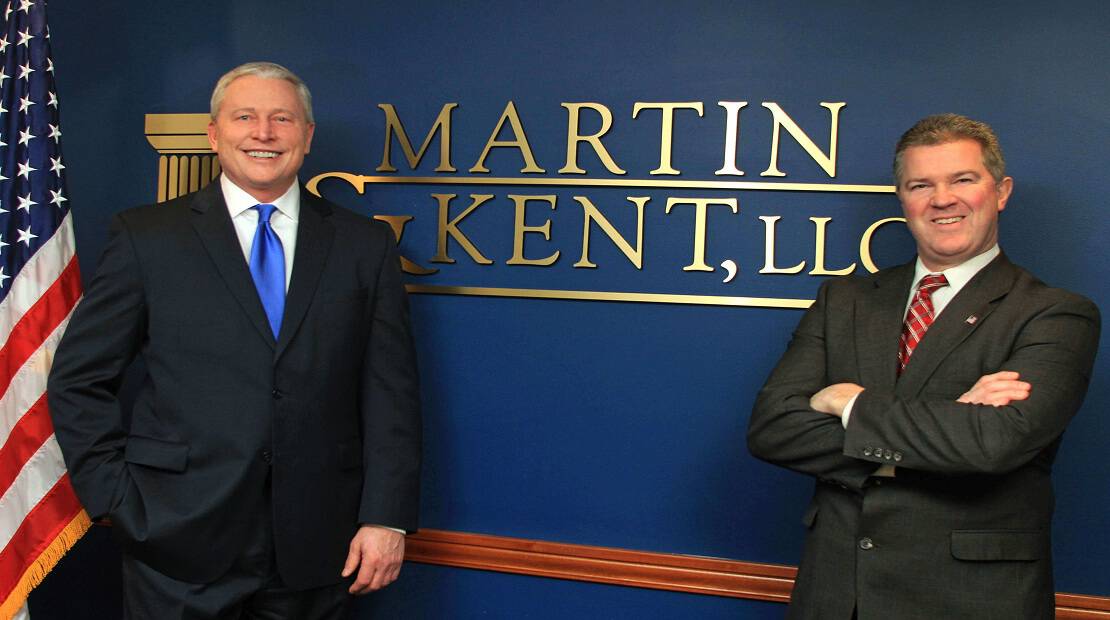 Timothy P. Martin (pictured left) & Scott A. Kent (pictured right).
KENT LAW, L.L.C.
With our office in Naperville, the criminal defense lawyers at Kent Law, L.L.C., have handled more than 10,000 criminal cases, including hundreds of trials throughout DuPage and surrounding Counties. More than 45 years of combined legal experience, including stints as felony prosecutors,have equipped us to prepare and execute a strong and aggressive defense on behalf of our clients, every time.
We believe that criminal law attorneys should be committed to winning cases for their clients. When defending our clients, we aim to win their case, have their charges reduced or keep the offense off their permanent record. No matter what the circumstances, our legal team does everything we can to secure favorable results for our clients — protecting their freedom, their reputation and their future.
Our criminal law practice covers the range from traffic tickets and misdemeanors to felony criminal defense.
SERVING DUPAGE COUNTY AND THE CHICAGO LAND SUBURBS
We practice on a daily basis in the criminal courts of DuPage County, Kane County and Cook County, serving Wheaton, Naperville, Aurora, Batavia, Carol Stream, Geneva, Downers Grove, Lombard, St. Charles, Elmhurst, Bloomingdale and all surrounding communities. Our familiarity with local law enforcement agencies, county prosecutors and judges who hear these cases helps us develop the best strategies for each case that will put clients in the best position for a successful outcome.
Read examples of our criminal defense success stories and what our clients say about Kent Law, L.L.C.
ATTORNEY SCOTT KENT
As a former felony prosecutor for 13 years, Mr. Kent pursues criminal cases in a tough and aggressive manner. With proven trial results in all areas of criminal law, he is a highly experienced and highly effective advocate for clients. After graduating cum laude from Northern Illinois University, he attended the DePaul University College of Law, earning his Juris Doctorate in 1994 with outstanding credentials.
Mr. Kent served as a President of the DuPage County Criminal Defense Bar Association and is often recommended by courthouse personnel, police officers and even judges to family or friends in need of a lawyer. You can count on Mr. Kent to provide the dedicated defense you deserve.
Click to read more about Scott
ATTORNEY TIM MARTIN – RETIRED
Mr. Martin received his Juris Doctorate from the John Marshall Law School, Chicago, Illinois. While in law school, he served as an associate editor of the John Marshall Law Review. Mr. Martin's work on the law review led to a nationally published article in the area of criminal law. He has an Avvo rating of 10.0 Superb and was selected for inclusion in the 2014 and 2015 Illinois Super Lawyers.
Although retired, Mr Martin remains a valuable consultant to the firm, providing excellent advice from his vast knowledge of the law for certain serious cases.
CONTACT US TODAY TO PROTECT YOUR RIGHTS
Need to talk with a criminal defense attorney? You can reach us 24 hours a day, 7 days a week. Contact our firm today to schedule a free consultation.

Attorney Martin has received excellent results backed by over 98 positive client reviews on Avvo.

The reputations of our attorneys are trusted throughout the state, even by officials and politicians.

Attorneys at our firm are former felony prosecutors. Start by a free consultation.